Iran
Iranˈs IAEA Envoy: Technical talks inclusive of all remaining issues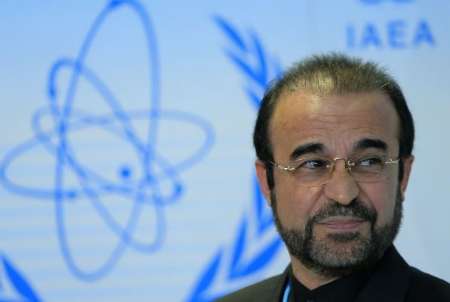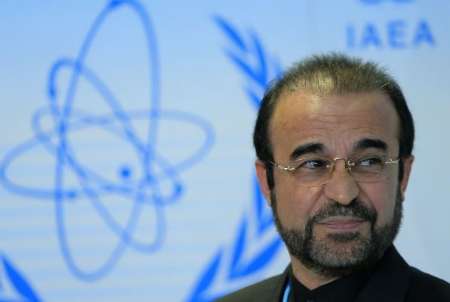 Third round of Iran-six world powersˈ talks which started in Vienna Thursday afternoon is inclusive of entire remaining issues which are to be addressed in final comprehensive agreement, Iranˈs envoy in UN nuclear watchdog said.
Iranˈs IAEA Envoy: Technical talks inclusive of all remaining issues
Reza Najafi who is a member of the Iranian team of technicians in talks with the so-called 5+1 Group (the UN Security Council big 5 plus Germany, also known as the E3+3 and the P5+1) made the comment in an interview with IRNA at the end of the first session of this third round of talks in Vienna late Thursday night.
ˈTodayˈs meeting, which had begun at 2 pm, Vienna time took six hours and both sides put forth their viewpoints and stands quite clearly and precisely,ˈ he said.
Najafi said that this round of talks is in fact the follow-up phase of the previous round held in March at foreign ministriesˈ managing directorsˈ level.
ˈIn technical talks the viewpoints are exchanged on the details of the issues which are agreed to be discussed so that the two sidesˈ stands would come closer to each other,ˈ he said.
In this round of Iranˈs nuclear negotiations with the world powers Hamid Baˈeidinezhad, the managing director of the Iranian Foreign Ministryˈs Political and International Affairs Office is the head of the Iranian negotiation team and Stephen Clement, the EU foreign policy chief Catherine Ashtonˈs secretary leads the six world powerˈs group.
Najafi said that the broad range of issues discussed in this round of talks include such matters as enrichment, nuclear cooperation and the different types of imposed sanctions.
According to him the next session of this 3rd round of talks will begin at 9:30 am, Friday morning in Vienna.
ˈThe technical talks will be pursued on Friday and Saturday morning and afternoon sessions and the two sides will present the sum up of their conducted discussions to the heads of their teams on Monday,ˈ he said.
According to Iranˈs ambassador in the UN nuclear agency, the Iranian Foreign Minister Mohammad Javad Zarif will visit Vienna next week and on Monday April 7 he will have a working dinner with Ms. Ashton during which the two top diplomats will survey the reports presented to them by their negotiation teams.
On that day and on Tuesday April 8 Zarif and Ashton are expected to sum up those reports and reach a joint agreement on the outcome of the third round of talks.
Iran and six world powers began an expert-level meeting about Tehranˈs nuclear program on Thursday, part of efforts to reach an agreement by late July on how to resolve a decade-old dispute that has stirred fears of yet another Middle East war.
The meeting in Vienna of nuclear and other experts from Iran and the United States, France, Germany, Russia, China and Britain was to prepare for a new round of higher-level negotiations next week, also in the Austrian capital.
A spokesman for European Union foreign policy Chief Catherine Ashton – whose office is coordinating contacts with Iran on behalf of the big powers – confirmed that the meeting had started but gave no details. Officials earlier said they were expected to last until Saturday.
The April 8-9 meeting of chief negotiators – including Ashton and Iranian Foreign Minister Mohammad Javad Zarif – will be the third round of talks at that level since February.
The aim is to hammer out a long-term deal by July 20 that would define the permissible scope of Iranˈs nuclear program in return for a lifting of sanctions.
Both sides have made clear their political commitment to reach a comprehensive agreement.
Iran says its enrichment program is a peaceful bid to generate electricity and has ruled out shutting any of its nuclear facilities and has categorically denied having any nuclear bomb designs, but the West persists on gaining strong practical guarantees on the issue.
In November, Iran and the six nations agreed an interim accord to curb Tehranˈs atomic activities in exchange for some easing of sanctions. The six-month deal, which took effect on January 20, was designed to buy time for talks on a long-term deal within a six month period that can be extended for another six months at most.