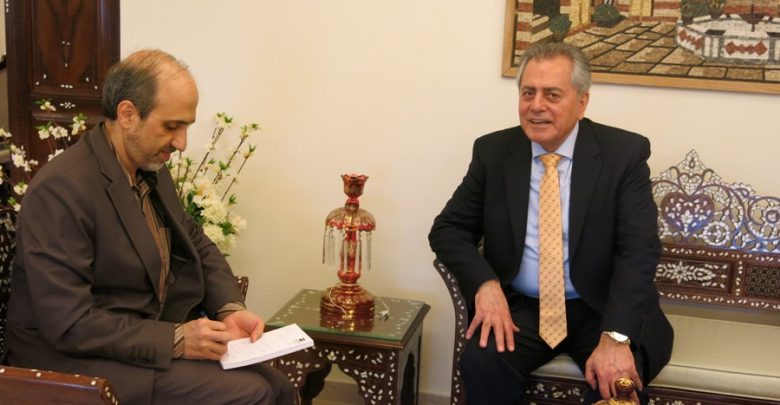 Syrian envoy to Beirut Ali Abdel Karim Ali said the recent visit of the Syrian President Bashar al-Assad to Tehran sent the message to the world that Iran is a top priority for Syria and will play an important role in its future.
The message of President al-Assad's visit to Iran was quite clear, he told the Islamic Republic News Agency (IRNA) on Sunday.
The most important message of the visit was to highlight the deep and strong bonds of friendship and brotherhood between the two countries and also to show the nation's gratitude to Iran for assisting Syria in fight against terrorism till overcoming the crisis.
Appreciating the other countries contribution to Syria's victory in the war and overcoming the crisis,' he said, 'Iran is still the top priority'.
Al-Assad visited Tehran on February 25, and was received by Iran's Supreme Leader Ayatollah Seyyed Ali Khamenei.
Iranian officials believed he traveled to Tehran to express his appreciation of Iran's role in helping Damascus fight against terrorism.
The Ambassador also noted that the countries pioneering the fight against terrorism have to coordinate with Iran.
Referring to the end of the war on terrorism in Syria, the top diplomat said the friendly countries, and on top of them Iran, can help Syria successfully pass through the challenging phase of reconstruction.