Iran
Iran: Abe visit success depends on unwinding US measures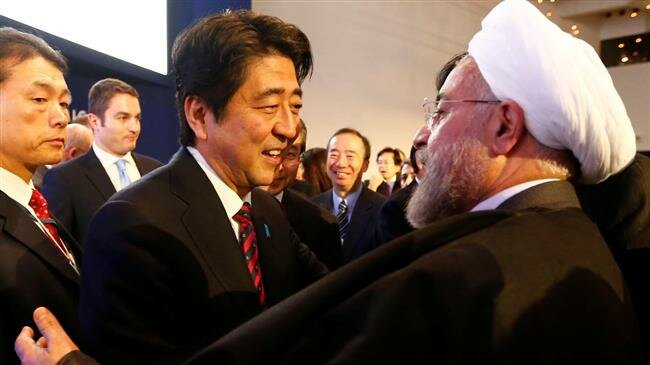 Iran's top security body says Japanese Prime Minister Shinzo Abe's upcoming visit to Tehran can be successful if efforts are made to return the US to the 2015 JCPOA nuclear deal and lift sanctions on the Islamic Republic.
"Efforts to bring the United States back to the JCPOA, compensate damages and remove extraterritorial sanctions can be a guarantee of the success of the trip,"Supreme National Security Council (SNSC) spokesman Keivan Khosravi wrote on Saturday.
Khosravi hailed bilateral relations between Iran and Japan, saying they "have always enjoyed a balanced and stable level and flow."
"The visit to Iran by Shinzo Abe, the prime minister of Japan, is definitely an important development in the area of consolidating and developing friendly relations between the two countries, and certainly the country's highest executive authority will use this opportunity to increase Japan's political credibility."
Speaking on Thursday, Japan's government spokesman announced that Abe will visit Iran in an effort to reduce tensions between Tehran and Washington.
Chief Cabinet Secretary Yoshihide Suga said Abe's trip, to take place "soon", will be the first by a Japanese leader to Iran in 41 years.
Kyodo News and other local media also said Abe will visit Tehran on June 12-14 and meet with Leader of the Islamic Revolution Ayatollah Seyyed Ali Khamenei and Iranian President Hassan Rouhani.
Tensions between Washington and Tehran have been rising since President Donald Trump withdrew the US from the JCPOA and imposed unilateral sanctions against Iran, mainly targeting its oil exports.
Last month, the Trump administration escalated tensions after it decided to send a US air force bomber task force, including B-52 bombers, and 1,500 troops to the Middle East in response to an unspecified Iranian "threat".