Iran
Iran abiding by red lines in nuclear talks with P5+1: Rouhani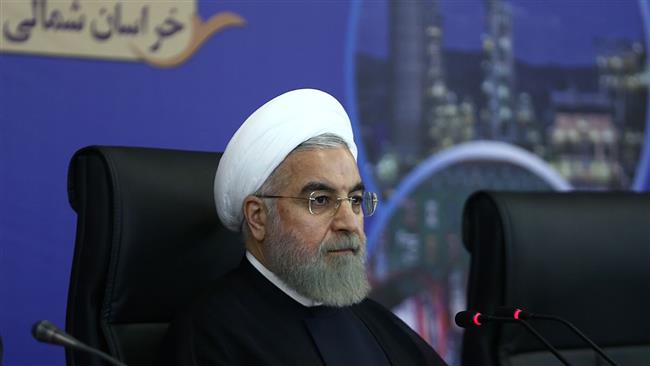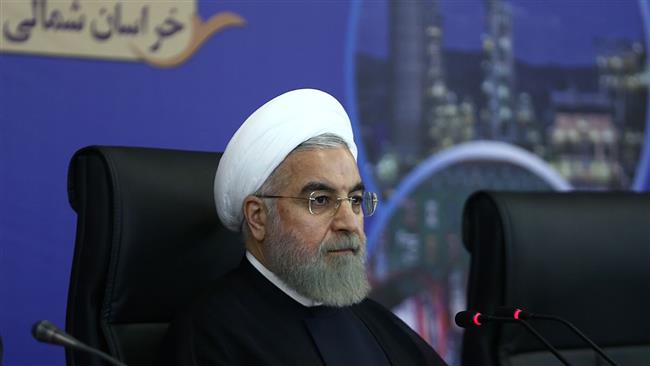 Iran's President Hassan Rouhani has reaffirmed that the Iranian nuclear negotiating team undoubtedly observes the country's red lines in the talks with the P5+1 group.
"No one in the country should have any doubts about the observance of frameworks and red lines in the nuclear negotiations with the P5+1 countries," Rouhani said in the northeastern city of Bojnourd on Sunday.
"This is the first time in the world's political history that a country whose case is in the Security Council within the framework of Chapter 7 of the UN Charter, has sat down at the negotiating table with powers and succeeded in achieving all its important objectives while observing the red lines," he added.
He said that the lifting of all sanctions, the annulment of the United Nations' resolutions against Iran and the continuation of the enrichment work as well as research and development activities are among the Islamic Republic's red lines in the nuclear talks with the six global powers.
Iran and the P5+1 — the United States, France, Britain, Russia and China plus Germany – are seeking to finalize a comprehensive deal on Tehran's nuclear program.
"Also, after [the conclusion] of the final agreement in the nuclear negotiations, all economic sanctions and [those] against the Central Bank of Iran must be lifted," Rouhani pointed out.
He noted that sanctions against Tehran have created some obstacles in the way of foreign investment, but the country would manage to overcome the difficulties in cooperation with the Iranian nation.
Iran and the P5+1 countries have been working on the text of a potential final deal ever since they reached a mutual understanding on its parameters in the Swiss city of Lausanne on April 2.
Representatives from Iran and its negotiating parties wrapped up their latest round of expert-level talks in the Austrian capital, Vienna, on Sunday.