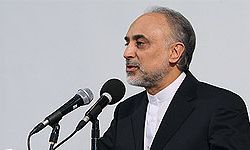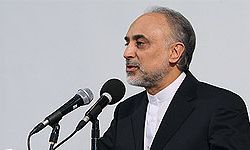 A senior Iranian nuclear official here on Sunday underlined Iran's capabilities and expertise in area of nuclear technology, saying building reactors similar to the Tehran Research Reactor for producing radiomedicine is an easy task for Iran.
"We have been working on the design needed for a new reactor similar to the Tehran reactor for last few months" Head of the Atomic Energy Organization of Iran (AEOI) Ali-Akbar Salehi said, adding that the Tehran reactor is a simple pool-type reactor (swimming pool reactor) in which radiomedicine is produced after loading up the fuel plates.
Salehi said that Iran plans to increase the power of the new reactor from the current 5 to 20 megawatt.
The official reminded Iran's access to the necessary know-how to produce fuel plates, and added, "Therefore, building a reactor similar to the Tehran reactor is an easy task."
"We hope to finish the general and detailed designs in the next one and half years and build it within the next three years," Salehi stated.
Last Wednesday, Salehi had announced in a conference on radiomedicine here in Tehran that his organization was designing a reactor more powerful than the Tehran research reactor for producing radiomedicine.
The reactor will be put into operation soon, Salehi added at the time.