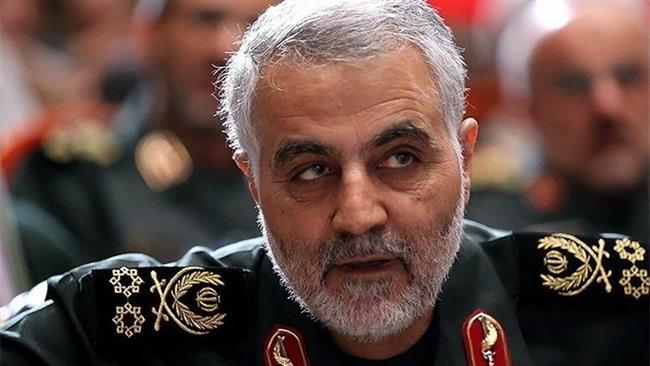 Tehran Prosecutor Ali Alqasi-Mehr says United Kingdom-based security company G4S collaborated with US forces in the assassination of Lieutenant General Qassem Suleimani by providing the US with information about the top Iranian anti-terror commander.
"One of the important and significant issues in this case is the role of the British company G4S in the assassination of the commander of the Quds Force of the Islamic Revolution Guards Corps (IRGC), which was responsible for flight securing at Baghdad airport, and the agents of that company provided information to the terrorists about General Suleimani and his companions upon their arrival," the official said on Wednesday.
The judicial official made the remarks during a legal and judicial follow-up session on the assassination case of General Suleimani.
He added that the six countries of Iraq, Syria, Lebanon, Qatar, Jordan and Kuwait have been given warrants from Iran to identify and arrest the culprits.
A committee has also been set up to track down the whereabouts of American terrorist suspects outside the United States to arrest and extradite them, he added.
He said that the US air base in Germany was also involved in the exchange of information among the American drones that were involved in the assassination of General Suleimani, noting letters rogatory have been issued in pursuing the case.
US terrorists assassinated General Suleimani, along with Abu Mahdi al-Muhandis, deputy head of Iraq's Popular Mobilization Units (PMU), and their companions by targeting their vehicle outside Baghdad International Airport on January 3.
The cowardly act of terror was carried out under the direction of US President Donald Trump, with the Pentagon taking responsibility for the strike.
Iran's Chief Justice Ebrahim Raeisi, also told the judicial follow-up session that there are sufficient documents to pursue the case and demand punishment for the perpetrators.
The death of General Suleimani had "united" the Middle East region in "opposing US arrogance", the Iranian Foreign Ministry said in a Twitter post on Wednesday.
As 3 January marks the one-year anniversary of the US drone strike assassination of one of Iran's most respected and revered generals, Qasem Suleimani, Iranian President Hassan Rouhani has said that the reign of "crazy murderer" Donald Trump will soon end, as President-elect Joe Biden takes over the Oval Office, and the situation in the Middle East will stabilise after he's gone.
During a televised session of the cabinet on 30 December, Rouhani claimed that "one of the consequences of this shameless and foolish deed is the end of Trumpism. A few days from now, the rule of this savage and crazy murderer will end, and the whole history of his regime will go into the dustbin of history."
The Iranian president slammed the ISIS terrorist group as a "mercenary" force for the US and 'Israel', alleging that Tel Aviv provided terrorist with weapons, while Suleimani was known to have fought the terrorist groups in both Syria and Iraq.
Source: Press TV