Iran
Technology
Iran Acquires Know-How for Production of 40 Petrochemicals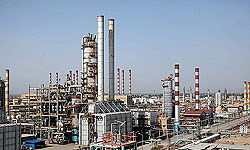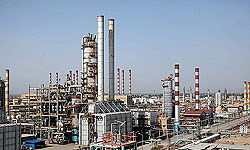 Head of the Petrochemical Research and Technology Company Gholamreza Jokar announced on Saturday that Iranian experts have achieved the necessary know-how to product 40 petrochemical products.
Jokar pointed to Iran's focus on research and technology for the industrial and economic development of the country, oil industry in particular, and stated that "indigenization sets a strategic priority" for the country.
"Iranian experts in the petrochemical industry have successfully indigenized and developed the know-how for 40 (petrochemical) products inside the country," he added.
Late in February, Iranian First Vice-President Mohammad Reza Rahimi lauded the country's petrochemical engineers and experts, and said exports of petrochemical products will soon exceed crude oil exports in value.
"Petrochemical products will replace crude oil as first (energy) export commodity in the near future because it is what the Supreme Leader (Ayatollah Seyed Ali Khamenei), President (Mahmoud Ahmadinejad) and the Iranian nation want," Rahimi said in the Southern city of Ahwaz in Khuzestan province at the time.
He noted that petrochemical products currently rank second after crude oil in terms of export value.
In similar remarks in October, Ayatollah Khamenei hailed the country's experts and scientists for their strenuous efforts which have resulted in Iran's rapid scientific advancement, and urged the country's researchers not to hesitate one moment about continuing their firm movement on the path of progress.
Addressing a large number of young elites in Tehran at the time, Ayatollah Khamenei expressed pleasure in the atmosphere of dialogue and interaction dominating the country's scientific move and progress, but meantime urged the Iranian scientists to accelerate their efforts.
"Of course there is one concern that a status of satiation and satisfaction will be created due to the country's rapid scientific move and this is while we are still at the start of the path and this (present) scientific speed should not be decelerated or stopped," he underlined.
Ayatollah Khamenei said that Iran is lagging behind the world's top countries in area of science and technology because it had been ruled by dependent, ignorant and autocratic rulers for centuries.