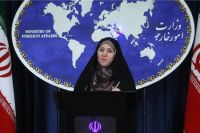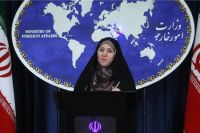 Iran voiced concern about the current conditions of the region, and called on the regional states, specially Turkey, to avoid actions which would exacerbate the conditions in the region.
"We have stated our concern about any move and measure which will lead to complicated situations in the region. We have demanded the Turkish officials to act fully responsibly towards the regional developments and avoid any move which will further exacerbate and complicate the conditions in the region and have irreparable consequences, and (we have demanded them) act fully vigilantly," Foreign Ministry Spokeswoman Marziyeh Afkham told reporters in Tehran on Wednesday.
"These concerns exist in the current conditions and we hope that the regional issues will be dealt vigilantly and realistically," she added.
Afkham underscored that fighting terrorism shouldn't be diverted to short-term goals and interests of certain states.
Her remarks came after the Turkish parliament passed a motion to authorize cross-border military actions in Syria and Iraq, joining the US- led anti-terror coalition, which has been on a mission in Syria against the positions of the ISIL terrorists.