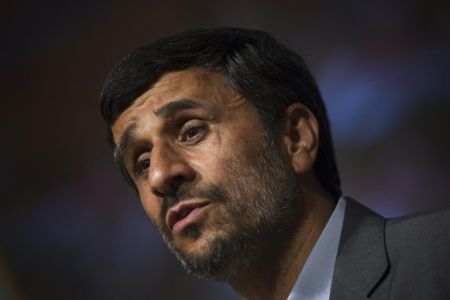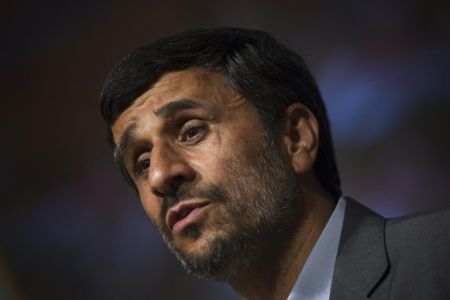 Iranian President Mahmoud Ahmadinejad has slammed Western approach to Iran, urging all European countries to rectify their policies and observe rights of nations.
"We recommend them not to continue with their misconducts and observe the rights of nations if they seek to improve their position in the future. This will serve their own interests," Ahmadinejad said on Sunday.
He stressed that the Iranian nation does not welcome sanctions, resolutions and tension and added, "We advocate logic and friendship. Every country that establishes friendly relations with Iran benefits this policy."
He specifically addressed European countries and said, "Your misbehavior will bring nothing to you but discredit. It will have no impact on the Iranian nation."
Ahmadinejad warned over the potential inspection of Iranian ships and of a plane fuel embargo, vowing a "swift reaction" to any decision against the country.
"This reaction will make you regret," he said.
The president went on to add that the Iranian nation will turn sanctions and threats into opportunities and stressed that such moves will lead to the downfall of enemies and the promotion of Iran's policy for global management.
"Sanctions and threats against Iran, for example sanctions on gasoline, are all valuable opportunities for the Iranian nation which speed up its advancement, development and self-sufficiency," IRNA reported him as saying.
"Western powers said they intend to impose sanctions on gasoline. I wish it will happen as soon as possible. It is one of my dreams that they impose sanctions on gasoline," he added.
Ahmadinejad stressed that the West should know that Iran has the capability to add 17 million liters to the current gasoline production capacity right now.