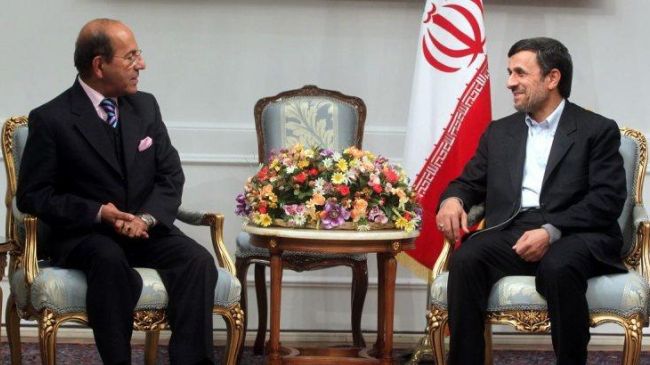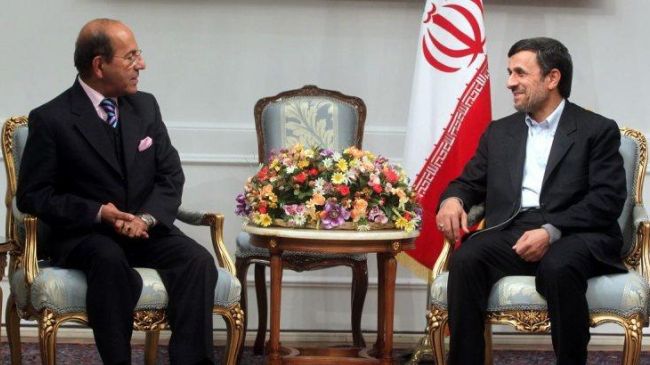 Iranian President Mahmoud Ahmadinejad says Iran and Afghanistan seek "peace and brotherhood" for all countries in the world.
The Iranian president made the remarks during a meeting with Afghan Minister of Information and Culture Seyyed Makhdoom Raheen in Tehran on Monday.
"The two nations of Iran and Afghanistan are against wars," Ahmadinejad said, adding that Tehran and Kabul "seek peace and brotherhood for all nations."
The cultural commonalities between Iran and Afghanistan have helped unite the two nations on regional and international issues, Ahmadinejad said.
The president also voiced the Islamic Republic's readiness to continue its cooperation with Afghanistan particularly in the cultural sector.
The Afghan minister, for his part, stated that the two countries should use their cultural and historical similarities to expand their ties.
Raheen also met with Iranian Minister of Culture and Islamic Guidance Seyyed Mohammad Hosseini on Sunday.
Since his arrival, the Afghan minister has held meetings with a number of other officials regarding cultural ties between the two countries.