Afghanistan
Iran
Iran, Afghanistan to Boost Academic, Scientific Cooperation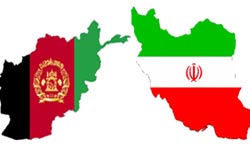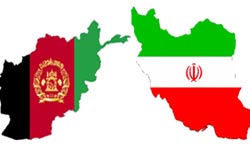 Iranian Minister of Science, Research and Technology Kamran Daneshjoo and Afghan Minister of Higher Education Obaidullah Obaid explored avenues for the further expansion of academic and scientific cooperation between the two neighboring countries.
During the meeting in Tehran, Daneshjoo referred to cultural, historical and religious commonalities and said that Iran is ready to make its experience in the area of higher education available to Afghanistan.
"We are ready to undertake joint technical and engineering projects involving both states' experts," he said, noting that this will benefit the two nations.
Daneshjoo also voiced the Iranian universities' readiness to grant scholarships to the Afghan students.
He further proposed the establishment of Persian language and literature centers and Islamic studies centers in the Afghan universities.
Obaid, for his part, hailed the scientific exchanges between the two universities and hoped that mutual cooperation, especially in the field of higher education, will further improve.
Iran is one of the most important donors to Afghanistan which has kept its promises to help to the reconstruction of the war-hit country.
Iran has built some roads, power transmission lines, and border stations, among the other infrastructure projects which would better link the two nations.
Iran has also contributed more than $50 million annually to Afghan anti-narcotics efforts in the last 8 years.