Iran
Middle East
Iran Air Force maneuver completely successful: Commander
A senior Iranian commander says the massive maneuver underway in central Iran has fulfilled its objectives and managed to eliminate all pre-determined targets.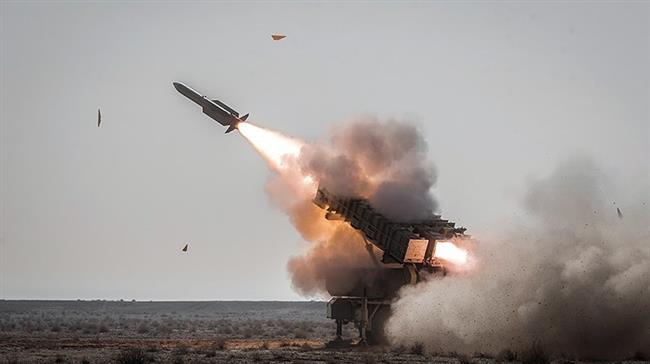 Speaking on the sidelines of the military drill, codenamed 'Guardians of Velayat Sky-98,' on Friday, Commander of the Iranian Army's Air Defense Force Brigadier General Alireza Sabahi-Fard said Iran would make enemies regret any act of aggression against the country.
"As we have successfully materialized our objectives during the ongoing drill, if the enemies are mulling over a dream, we will make them regret in the battlefield too," he added.
The enemies know that they might enter the Iranian airspace by their own will but they would definitely not be able to exit in the same way, the senior commander emphasized.
Iran holds massive air defense drill simulating war in Persian GulfIran's Air Defense holds massive military drill in order to enhance the country's capabilities in countering enemy threats.
The Iranian Air Force's military drill is being held over an area of 416,000 square kilometers in the central province of Semnan, simulating the Persian Gulf general area and the strategic Strait of Hormuz.
On the final stage of the maneuver, the home-made and mid-range Mersad (Ambush) missile defense system thwarted a hypothetical attack by the enemies' cruise missiles.
The Mersad system successfully identified and detected intruding unmanned aerial vehicles.
In recent years, Iran has made major breakthroughs in its defense sector and attained self-sufficiency in producing important military equipment and hardware.
Iran has also conducted major military drills to enhance the defense capabilities of its armed forces and to test modern military tactics and state-of-the-art army equipment.
The Islamic Republic maintains that its military might poses no threat to other countries, stating that its defense doctrine is merely based on deterrence.
In January, the Islamic Republic of Iran Air Force (IRIAF) staged two days of military exercises, involving bombers, drones and missiles, with the aim of testing its capabilities in protecting the country's airspace against possible enemy threats.