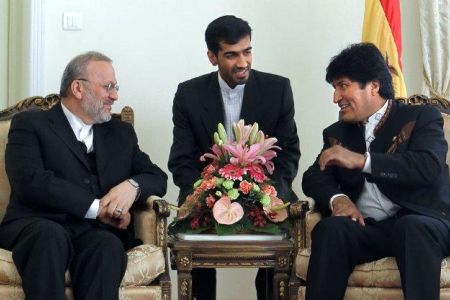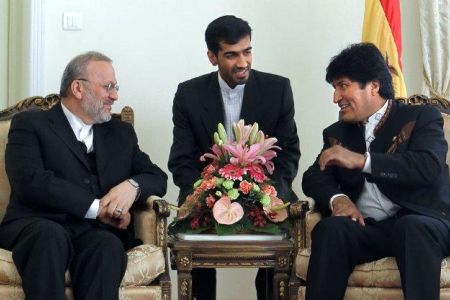 Iran and Bolivia have inked five Memoranda of Understating (MoUs) following talks in Tehran in a bid to forge closer ties.
Iranian Foreign Minister Manouchehr Mottaki and Bolivian Economy Mininster Luis Arce Catacora penned a consular agreement on Wednesday.
Iranian Economy Minister Seyyed Shamseddin Hosseini also signed an initial agreement with Catacora for the establishment of a joint Iranian-Bolivian bank as well as a line of credit deal.
Tehran and La Paz also expected to sign more agreements on industrial and agricultural cooperation.
Iranian President Mahmoud Ahmadinejad hailed the new agreements as a step forward in helping "independent and justice-seeking nations" counter the plots hatched by their enemies.
"We are quite acquainted with our enemy and its schemes, so [we] tread wisely," IRNA quoted Ahmadinejad as saying on Wednesday; hours after the new agreements were penned.
On Sunday, the Iranian chief executive said the expansion of ties between independent states, especially regional countries, would help establish "lasting security and peace."