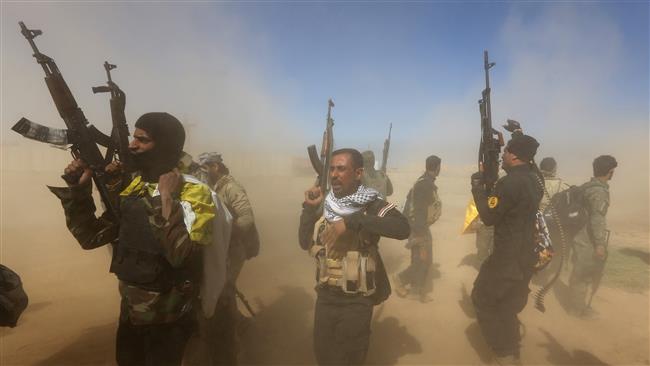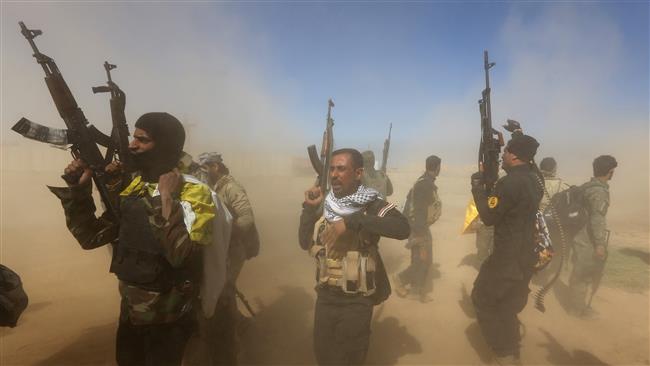 The commander of the Iraqi volunteer forces has hailed Iran's assistance to the Arab country in the fight against ISIL Takfiri terrorist group.
In a Friday interview near the embattled Iraqi city of Tikrit in the northern province of Salahuddin, Hadi al-Ameri praised Iran's supports for the Iraqi security forces in anti-terror operations, adding that "help from Iran is unconditional."
Ameri, who also heads the Badr Organization political party, lashed out at the US for failing to fulfill its earlier promises to provide Baghdad with military assistance in the fight against Takfiri terrorists.
He stressed that receiving weaponry and military assistance from the US should not take place at the expense of sacrificing Iraq's sovereignty, censuring those who "kiss the hands of the Americans and get nothing in return."
"Our sovereignty is more important than US weapons… We can bring weapons from any country in the world," Ameri stated.
Over the past months, the US and its allies have been conducting airstrikes against the ISIL positions in Iraq and Syria but have failed to dislodge the Takfiri terrorists in the violence-wracked countries.
Iran has repeatedly stressed that it will not interfere militarily in Iraq and Syria, but the Islamic Republic continues to provide support to both countries against ISIL in the form of defense consultancy and humanitarian aid.
Earlier this month, some 30,000 Iraqi troops started a large-scale operation to recapture Tikrit, which is the birthplace of former Iraqi dictator Saddam Hussein. The volunteer forces, which include both Shia and Sunni members, have also joined the operation.
Also on Friday, an Iraqi police colonel said the Iraqi army and volunteer forces have regained half of Tikrit from the Takfiri militants following heavy firefight in the strategic city.
This is while the US-led international coalition against ISIL has no role to play in the operation to retake Tikrit. US officials say Baghdad did not ask for their participation in the operation.
Tikrit has a strategic position as it sits on the road to the ISIL stronghold, Mosul.
The ISIL terrorists, many of whom were initially trained by the US Central Intelligence Agency in Jordan in 2012 to destabilize the Syrian government, now control parts of Iraq and neighboring Syria. They have been engaged in crimes against humanity in the areas under their control.