Iran
Iran Appoints New Ambassador to Bulgaria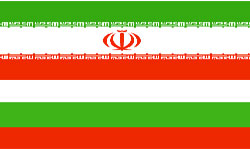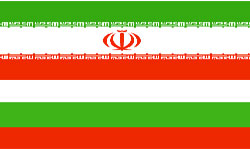 Iran is due to send another envoy to Sofia after the tenure of its former Ambassador Gholam Reza Baqeri ended a few days ago.
Iranian career diplomat Abdollah Norouzi is slated to replace Baqeri as Iran's new ambassador to Sofia as the latter has completed his four-year tenure in Bulgaria.
The news about Baqeri's mission came to top the media reports in the last few days after some Bulgarian and Israeli media alleged that Iran has recalled its ambassador from Sofia after Bulgaria's interior ministry claimed that Iran had provoked Lebanon's Hezbollah to stage a deadly attack against the Israeli tourists in the Black Sea city of Burgas, 400 kilometers (248 miles) East of the Bulgarian capital Sofia on July 18, 2012.
The allegations about Hezbollah and Iran's involvement in the attack were first made by the Israeli regime in mid 2012. In July, Iran's embassy in Sofia categorically denied the allegations raised by the Zionist regime of Israel about Tehran's involvement in the terrorist attack in Bulgaria, and stressed Iran's strong opposition to any kind of terrorist act.
Baqeri dismissed the allegations as "baseless and unfounded", and said, "We are against any form of terrorism and strongly condemn such actions."
"The attack has nothing to do with Iran," the envoy reiterated.
Baqeri described Iran as a main victim of global terrorism, and stated that Tehran sees confrontation against this phenomenon as an international commitment.
The baseless remarks by the Israeli regime's officials and the accusations against Iran regarding its alleged participation in the bus explosion are a known Israeli approach with political purposes, which shows the desperation of the accusers, a statement by Iranian Embassy in Bulgaria said in July.
In relevant remarks in July, Iranian Foreign Ministry Spokesman Ramin Mehman-Parast, too, strongly rejected the allegations, and said, "The Zionist regime as master of state and organized terrorism has its hands in blood of innocent Lebanese, Palestinian and other nationalities."
The diplomat pointed out that the Zionist regime that has a direct role in the assassination of Iran's nuclear scientists engages in lodging baseless accusations against other countries in order to distract the attention of the international community from its terrorist activities being carried out throughout the world.