Iran
Middle East
Iran Armed Forces won't allow any violation of territorial integrity, country's interests: Commander
Iran's Armed Forces have made considerable progress in various sectors and currently enjoy superb capabilities, says a senior Iranian commander, putting emphasis on the fact that the forces will never allow any violation against the Islamic Republic's territorial integrity and national interests.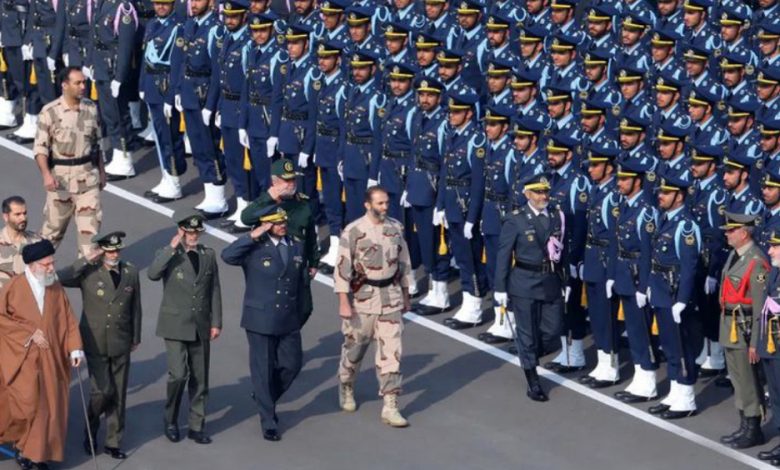 Deputy Chief of the Iranian Army for Coordination Rear Admiral Habibollah Sayyari made the remarks on Sunday while addressing a military ceremony in the Iranian capital city.
"The Armed Forces [of Iran] have a mission to defend the Islamic Revolution and the Islamic establishment," the Iranian commander said.
Sayyari added that Iran's Armed Forces "must boost their combat capability in the face of any future threat in such a way that they could announced with full self-confidence that no enemy would be ever allowed to violate the country's interests and territorial integrity."
The commander also stressed the importance of boosting Iran's deterrence power.
"If we are strong and have high deterrent power, the world will count on the Islamic Republic as a proud and revolutionary nation," the senior Iranian commander said.
Sayyari added, "Our deterrence power must be so high and we must have such [powerful] equipment and superb training … that no enemy would ever think about taking any act of aggression against our country."
Sayyari added that the war theater has changed and new battlefields have emerged, which calls for the preparedness of the Iranian Armed Forces.
Iran has made major breakthroughs in its defense sector and attained self-sufficiency in producing important military equipment and systems.
The Islamic Republic says its military might poses no threat to other countries, and that its defense doctrine is based on deterrence.
Navy Commander Rear Admiral Hossein Khanzadi said in April that the enemies of Iran do not dare violate the country's territorial waters thanks to the powerful presence of the naval forces of the Army and the Islamic Revolution Guards Corps (IRGC) in international waters.