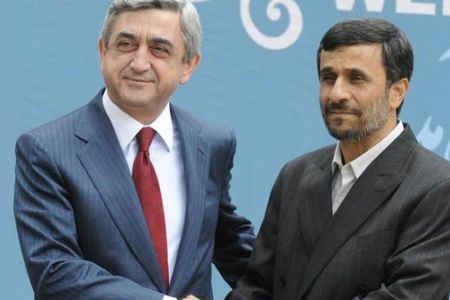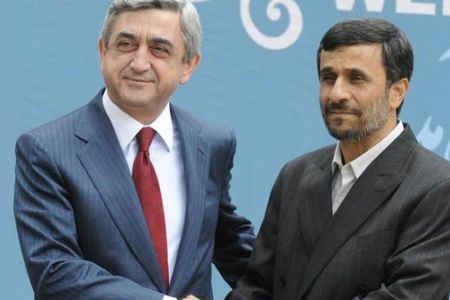 Iran and Armenia have signed five documents for cooperation and memoranda of understanding (MoU) on the sidelines of Iran's President Mahmoud Ahmadinejad's visit to Armenia.
The agreements were signed by President Ahmadinejad and his Armenian counterpart Serzh Sargsyan following a meeting between the two sides on Friday.
The agreements include cooperation on the construction and launch of hydro-electric power plants on the Aras River, joint cooperation between the Institute of Standards and Industrial Research of Iran and Armenia's National Institute of Standards, cooperation in social welfare and affairs as well as bilateral environmental cooperation.
President Ahmadinejad arrived in the Armenian capital city of Yerevan on Friday for an official day-long visit to hold talks with senior Armenian officials.
The Iranian chief executive's visit is aimed at discussing ways to promote amicable relations between Tehran and Yerevan.
The value of trade transactions between Iran and Armenia reached 270 million dollars in 2010, but it currently stands at 300 million dollars.