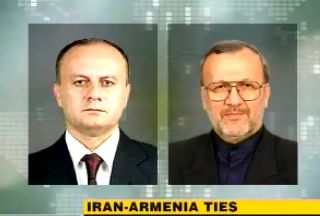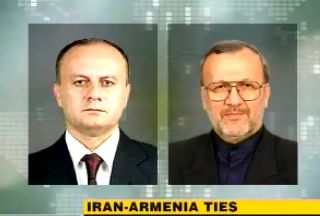 Armenian Defense Minister Seyran Ohanyan in a meeting with Iranian Foreign Minister Manouchehr Mottaki in Tehran has called for expansion of ties between the two countries.
The two officials exchanged views on bilateral ties and economic cooperation as well as regional and international developments.
Ohanyan underscored Iran's strategic role in the Middle East and expressed his country's readiness to bolster mutual economic and defense relations.
For his part, Mottaki stressed the necessity to resolve regional security issues through an "inter-regional mechanism" and called for more cooperation between Tehran and Yerevan.
The Armenian minister had also met with Iranian Defense Minister Brigadier General Ahmad Vahidi on Saturday.
In the meeting with his counterpart, Ohanyan said his country places special importance on maintaining and expanding ties with Iran.
"Cordial bonds between Iran and Armenia will help maintain peace and stability in the region. Regional problems can and should be addressed through the collective wisdom of regional states," he said.
Vahidi, in his turn, expressed hope that Ohanyan's visit will be effective in improving two-way bonds and establishing peace and stability in the region.