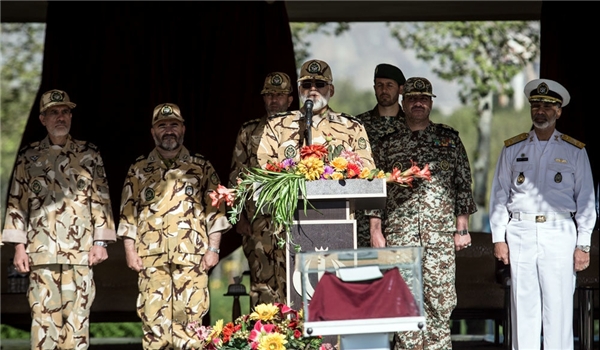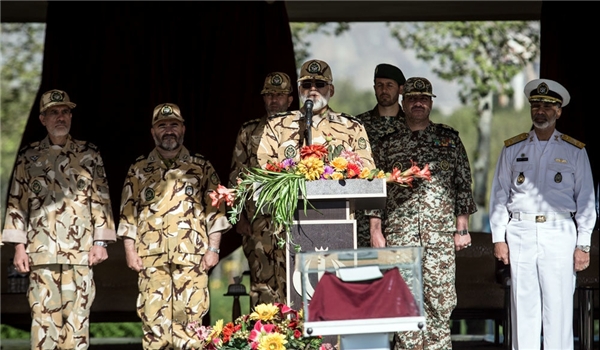 Commander of the Iranian Army Ground Force General Ahmad Reza Pourdastan said the death of IRGC Commander Brigadier General Hossein Hamadani in Syria will make Tehran more resolute to put an end the war of militancy in Syria.
"The martyrdom of Brigadier General Hamadani reinvigorates our determination to continue his path and take a harsh and strong revenge from the terrorists and their supporters," Brigadier General Pourdastan said in his message.
The Iranian Army Ground Force commander further extended his condolences to the Supreme Leader of the Islamic Revolution Ayatollah Seyed Ali Khamenei and the family of Brigadier General Hamadani.
The Islamic Revolution Guards Corps in a statement on Friday announced that the IRGC war veteran commander had been killed in Northern Syria, while providing military counseling services to the Syrian forces in their fight against the Takfiri terrorists.
Brigadier General Hamadani was martyred during an attack by the ISIL Takfiri terrorists in the outskirts of the city of Aleppo while fulfilling his duty as military advisor and defending the holy Shiite shrines in the country, said the statement.
Brigadier General Hamadani was in Syria to render military advice to the Syrian army and popular forces in their fight against the ISIL terrorists in the Arab country.