Iran
Iran Army conducts 2nd day of military exercises in southern regions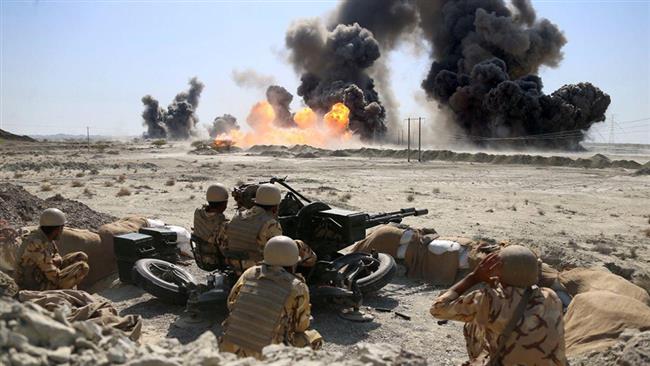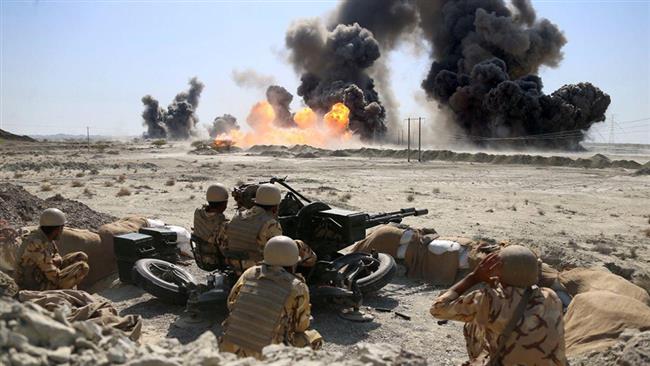 The Iranian Army has begun the second and final day of annual military drills involving ground, naval, and aerial forces in the country's southern regions.
The exercises, codenamed Mohammad Rasoulallah (The Prophet of God), kicked off early on Monday.
They cover an expanse of 2.2 million square kilometers in Iran's south and southeast, the Makran Coast, and other areas in the Gulf of Oman.
Rear Admiral Seyyed Mahmoud Mousavi, the spokesperson for the maneuvers, told Press TV that the second day of the drills would see Iranian vessels conduct surface, anti-surface and anti-aircraft operations at the Sea of Oman.
The forces attending the maneuvers will also employ radar and surveillance systems to detect ground and aerial activities by the mock enemy. They will then use missiles and artillery fire to eliminate those threats.
During the exercises, short-range Nasr rockets along with medium- and long-range surface-to-surface missiles would be used to strike enemy targets, Mousavi pointed out.
The Army's Deputy Commander for Coordination, Habibollah Sayyari, said on Monday that the maneuvers were aimed at improving defense capabilities, enhancing the preparedness and morale of the servicemen, and evaluating training tactics, fire power and coordination among forces.
The Iranian Army warns off two US-led coalition battleships during the first day of military exercises in southern Iran.
The first day of the drills featured the use of various precision-strike rockets and laser-guided artillery. Heavy and light submarines as well as helicopters were also deployed during in the exercises.
Additionally on Monday, the Iranian Army warned off two US-led coalition battleships that had approached the site of the drills for surveillance.
Iranian Armed Forces regularly conduct drills to maintain defensive readiness and to incorporate technologically new weapons systems.