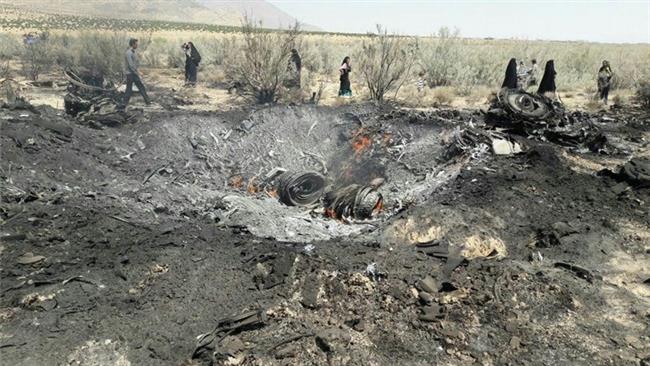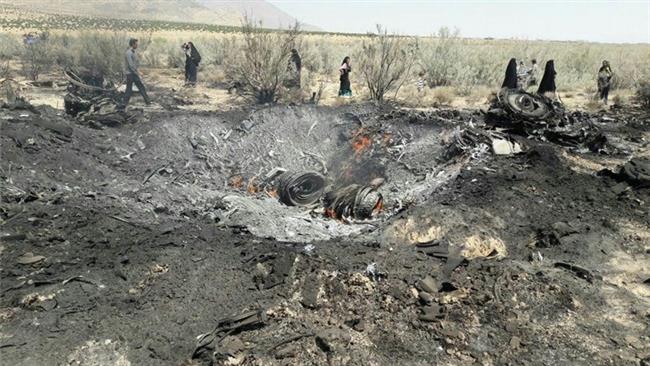 A Sukhoi Su-24 aircraft belonging to Iran's Air Force has gone down near a lake in southern Iran with the two pilots ejecting in time before the jet crashed into the ground, a provincial official says.
The jet crashed near the Bakhtegan lake in Estahban County, in the southern Fars province Sunday morning, Hadi Pajouhesh Jahromi, a provincial deputy governor general, said.
He added that both pilots are in good health but the aircraft has been completely destroyed.
Meanwhile, the Iranian Army's Air Force announced that technical failure had caused the incident, adding, that the jet was on a training mission.
Iran signed a contract with Russia in February to purchase a newer version of the Russian-made fighter jet, the Sukhoi-30.
Su-30 is a multirole advanced fighter aircraft for all-weather, air-to-air and air-to-surface deep interdiction missions.
Tehran and Moscow signed the deal after Iran and the five permanent members of the UN Security Council – the United States, Britain, France, Russia and China – plus Germany started implementing an agreement on Iran's nuclear activities, known as the Joint Comprehensive Plan of Action (JCPOA), on January 16.
After the JCPOA went into effect, all nuclear-related sanctions imposed on Iran by the European Union, the UN Security Council and the US were lifted. Iran, in return, has put some limitations on its nuclear activities.