Iran
Middle East
Iran Army, IRGC set to hold large-scale air defense maneuvers
Iran's Army and Islamic Revolution Guard Corps (IRGC) are set to stage massive aerial exercises aimed at bolstering their preparedness for defending the country's skies against enemy threats.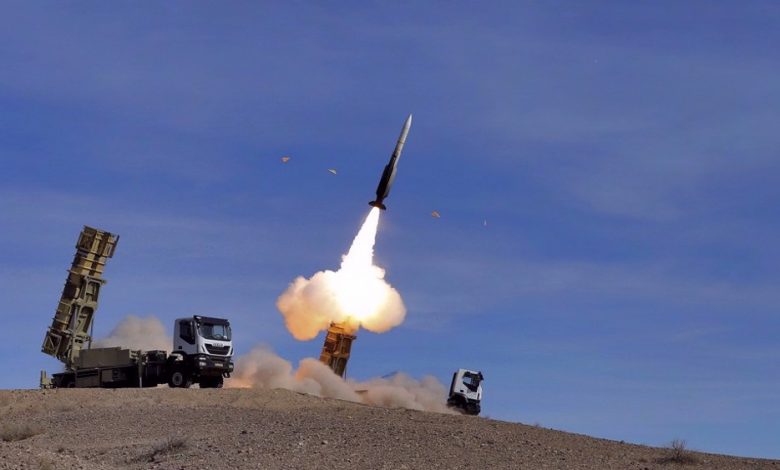 The large-scale drills, codenamed Modafe'an-e Aseman-e Velayat 99 (Guardians of Velayat Sky 99), will begin on Wednesday under precise supervision of experts from the Khatam al-Anbia Air Defense Base, Brigadier General Qader Rahimzadeh, who will command the exercise, said on Tuesday.
The drills, the commander added, would be held in an area covering more than half of the country.
He added that units from the Iranian Army's air defense units and Air Force along with the IRGC's Aerospace Force will participate in the maneuvers, which are aimed at promoting the combat preparedness and consolidating the air defense capabilities of the Armed Forces in simulated real war conditions.
He noted that various types of homegrown missile systems, radars, reconnaissance and electronic warfare equipment and communications systems would drill countering aerial threats in low, medium and high altitudes and dealing with incoming standoff fire.
Rahimzadeh said the Islamic Republic of Iran Air Force plans to fly different types of interceptor fighter aircraft, bombers and unmanned aerial vehicles during the drill.
He added that the participating forces would also use a new generation of completely domestically-manufactured equipment and artillery and practice new air defense tactics acquired by constantly monitoring the enemies.
Earlier this month, Iran's Defense Minister Brigadier General Amir Hatami praised the role of the Armed forces in safeguarding the country, describing them as "a thorn in the side" of the Islamic Republic's enemies.
Hatami said the enemies have always cast greedy eyes on Iran because of its strategic position in West Asia, its waterways as well as its rich oil, gas and energy resources, adding, "This shows we must always focus on our defense power and increase our national authority."
In recent years, Iran has made major breakthroughs in its defense sector and attained self-sufficiency in producing important military equipment and systems.
The Islamic Republic has conducted several military drills to enhance the defense capabilities of its Armed Forces and to test modern military tactics and equipment.
Iran says its military might poses no threat to other countries, stating that its defense doctrine is based on deterrence.