Iran
Iran Army vows never be to be caught off-guard: Cmdr.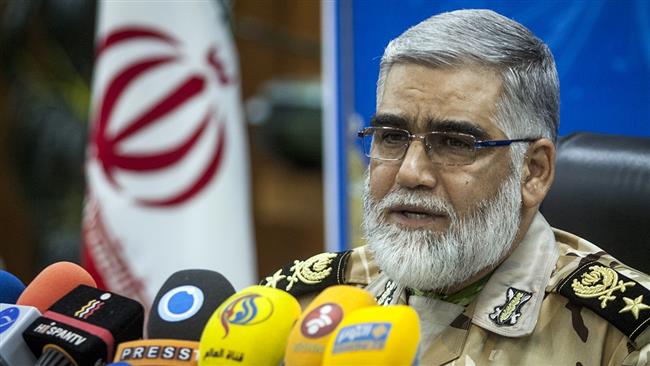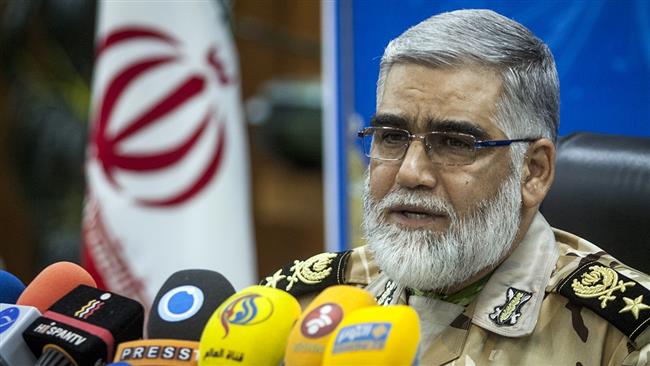 A senior Iranian Army commander says the Islamic Republic's Armed Forces are closely monitoring all the regional developments and are geared up to counter any threats against the country.
"Today, we are faced with new threats. Therefore, the Armed Forces have prepared themselves to counter these threats," Commander of the Iranian Army's Ground Forces Brigadier General Ahmad Reza Pourdastan said on Tuesday.
He added that Iran's Army monitors all the moves around border as well as those in regional and extra-regional areas to improve its capacities and maintain readiness.
"I will make this pledge to the Iranian nation that [the Armed Forces] will never be caught off-guard," Pourdastan added.
Iran's defense industry has the tactical and technical capabilities to implement any plan to meet the Armed Forces' demands and safeguard the Islamic establishment, the commander pointed out.
General Pourdastan said the Armed Forces stage different military exercises to test and boost their clout.
Iran has conducted several war games during recent years to enhance the defense capabilities of its Armed Forces and put modern military tactics and equipment to the test.
Iran's Islamic Revolution Guards Corps (IRGC) stage massive war games, code-named the Great Prophet 9, in the Strait of Hormuz in the Persian Gulf on February 25, 2014.
The Islamic Republic has repeatedly said that its military might poses no threat to other countries, reiterating that its defense doctrine is based on deterrence.