Syria
Iran asks for identifying, punishing users of chemical weapons in Syria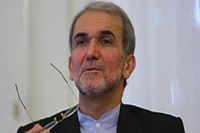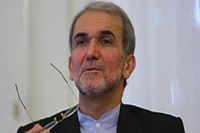 Iran's Deputy FM in International and Legal Affairs Mohammad-Mahdi Akhoundzadeh said in Hague Wednesday delay in dispatching UN fact finding inspectors to Syria is sending negative signal to international society.
According to IRNA, Akhoundzadeh made the comment in a meeting with the Secretary General of the Organization for the Prohibition of Chemical Weapons (OPCW) Ahmet Uzumcu on the sidelines of the 3rd UN Conference to Revise Implementing of the Protocol on the Prohibition of Chemical Weapons.
He added, 'Dispatching of this fact finding team must take place immediately so that those who have committed this inhumane crime against the Syrian nation despite the entire international and legal norms would be identified and properly published along with the countries that have helped them in doing so.'
Akhoundzadeh in this meeting in the presence of the Ambassador of the Islamic Republic of Iran in the Netherlands Kazem Qarib-Ardebili, while criticizing the racist Zionist regime for its lack of cooperation is holding a UN sponsored conference on a WMD-free Middle East in the year 2012, and that usurper regimes sabotage in the way of regional and international disarmament.
The Iranian deputy foreign minister meanwhile in the meeting referred to the world powers' lack of commitment in full annihilation of their chemical weapons' stockpiles, including the United States, up to the formerly internationally agreed deadline, April 29th, 2012.