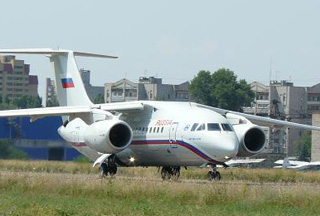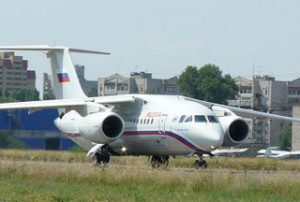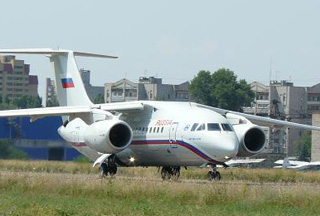 Ukraine's leading manufacturer of aviation engines, Motor Sich, has inked a contract with Iran on manufacturing of An-148 passenger aircraft.
According to Vyacheslav Boguslayev, the chief executive of the aporizhya-based airplane manufacturer, Iran has expressed a desire to receive the engines for 50 An-148 passenger planes to be assembled in HESA aircraft factory in Isfahan before launching the plane's production line.
"Previously, Motor Sich had licensed manufacturing of a total of 14 An-140 passenger craft in Isfahan aircraft factory and two more planes of the kind are to be assembled by the end of the year," Boguslayev was quoted by IRNA as saying.
He went on to say that the company is also in talks to supply Iran with the An-140 engines for production of 10 more planes before the country starts to mass produce the aircraft on its soil.
An-148 is designed by the renowned Antonov Design Bureau in Ukraine. The passenger aircraft is a development of the radical An-72, mainly used for cargo transport.
The aircraft can reach an altitude of 5,000 meters and a speed of 800 km/h.