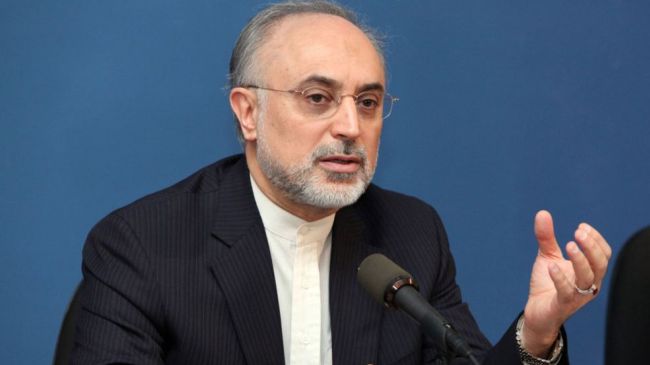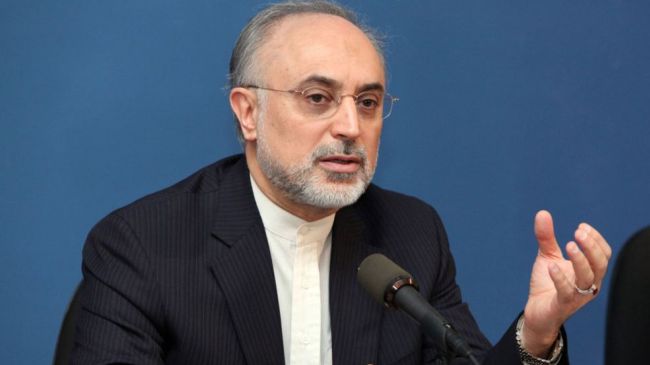 The Atomic Energy Organization of Iran (AEOI) has asked the administration of President Hassan Rouhani to allocate a share in next year's budget to finance new nuclear power plants in the country.
AEOI head, Ali Akbar Salehi, said on Sunday that the organization has sent a letter to Rouhani, asking the president to allocate a sum in the budget for the next Persian calendar year (which will start on March 21, 2014) to the construction of new nuclear power plants.
Salehi said the country already has a perspective for the development of its nuclear activities and Majlis has instructed the AEOI to provide necessary facilities or prepare the ground for constructing nuclear power plants generating 20,000 megawatts of electricity
Salehi further stated that Iran is in talks with the Russians for the construction of new nuclear power plants producing 4,000 megawatts of electricity with their help, adding, "Our new nuclear plants will be built at the site of the Bushehr nuclear [power] plant."
On November 13, the AEOI head expressed hope that ground will be broken for the nation's second nuclear power plant in early 2014 with Russian cooperation.
The Islamic Republic officially took over from Russia the first unit of its first 1,000-megawatt nuclear power plant in Bushehr for two years on September 23.
The initial construction of the Bushehr facility began in 1975 by German companies, but the work was halted following the 1979 Islamic Revolution.
Iran and Russia reached an agreement in 1995 to complete the power plant, but the completion of the project was delayed several times due to a number of technical and financial problems until 2011.