Iran
Iran back on path if nuclear deal violated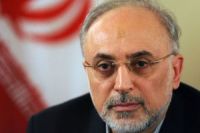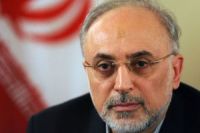 The Islamic Republic of Iran says if the recent nuclear deal with world powers is violated, Tehran can go back to where it was on the nuclear path in a matter of hours.
The Atomic Energy Organization of Iran (AEOI) Director Ali Akbar Salehi made the remarks during an exclusive interview with Press TV late on Monday.
He said, "We will not be losing anything. We will be pursuing our work. We will be pursuing our peaceful nuclear activities."
The nuclear deal between Iran and the five permanent members of the UN Security Council – Russia, China, France, Britain and the US – plus Germany was clinched in the Swiss city of Geneva on November 24, 2013. The deal came to force on January 20.
Salehi said that the deal has provided an opportunity for the West to engage with Iran.