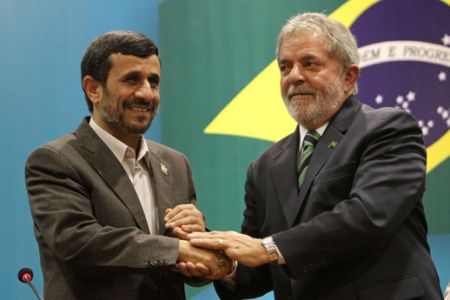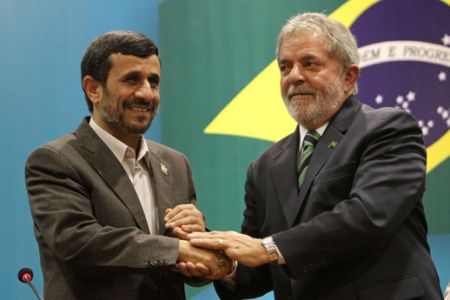 Iran welcomes Brazil's participation in any future discussions on Iran's nuclear program based on the tripartite Tehran Declaration, says an Iranian envoy.
Any such negotiations will have to "take into consideration the stipulations" of the Tehran Declaration inked in the Iranian capital by foreign ministers from Iran, Brazil and Turkey in May, IRNA quoted Iran's Ambassador to Brazil Mohsen Shaterzadeh as saying on Friday.
Under the declaration, Tehran agreed to send some 1,200 kg of its 3.5 percent-enriched uranium to Turkey in exchange for 120 kg of 20 percent-enriched uranium.
The declaration received a warm welcome from different heads of states and international organizations, including UN Secretary General Ban Ki-moon.
In addition, 118 members of Non-Alignment Movement have thrown the bloc's weight behind the trilateral nuclear fuel swap declaration and voiced support for the Islamic Republic's "inalienable rights" to peaceful nuclear activities.
However, the West cold-shouldered Tehran's confidence-building move and imposed new round of sanctions on the country.
The West accuses Iran of trying to develop a military nuclear program, a claim that is strongly denied by Iran.
Tehran, which is a member of the International Atomic Energy Agency and a signatory to the Nuclear Non-Proliferation Treaty, has repeatedly declared that its nuclear program is civilian and is being pursued within the framework of international regulations.