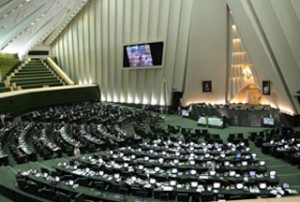 Iranian lawmakers have passed a bill that allows the government to enhance security cooperation with Bahrain.
The new legislation passed on Tuesday authorizes the Iranian government to cooperate with Bahrain in the campaigns against illicit drugs, human trafficking, and money laundering.
According to the legislation, Iran will not allow its territory to be used as a base for launching "aggressive activities" against Bahrain, and Bahrain will do the same for Iran.
The two neighboring countries will also conduct joint operations to fight organized crime and piracy.