Iran
Iran beats US in 3rd Kabaddi World Cup Championship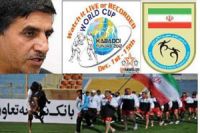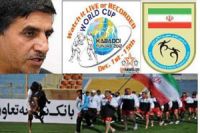 Iran on Friday defeated US by 45-41 in Pool D league match in the men's section of the 3rd Kabaddi World Cup Championship, played at Nehru Stadium in Rupnagar of the state of Punjab.
According to IRNA, before this crucial match Iran had two wins in its kitty. With this triumph Iran earned the distinction of becoming the first nation to qualify for the semifinals.
3rd World Cup Kabaddi-2012 tournament kicked off on December 1 in India's Bathinda city of the state of Punjab.
Twenty-three teams from 16 countries such as Iran, Afghanistan, Argentina, Canada, Denmark, England, Italy, Kenya, New Zealand, Norway, Pakistan, Scotland, Sierra Leon are participating in the fortnight event.
There are four groups in the men's competition. Pool A consists of India, Afghanistan, England and Denmark, while Canada, New Zealand, Sri Lanka and Norway form Pool B. Pool C includes Pakistan, Sierra Leone, Scotland and Italy whereas Pool D comprises Argentina, Iran, Kenya and USA.
In the women's category, there are two pools — India, Canada and Denmark in Pool A, and England, Turkmenistan, USA and Malaysia in Pool B.