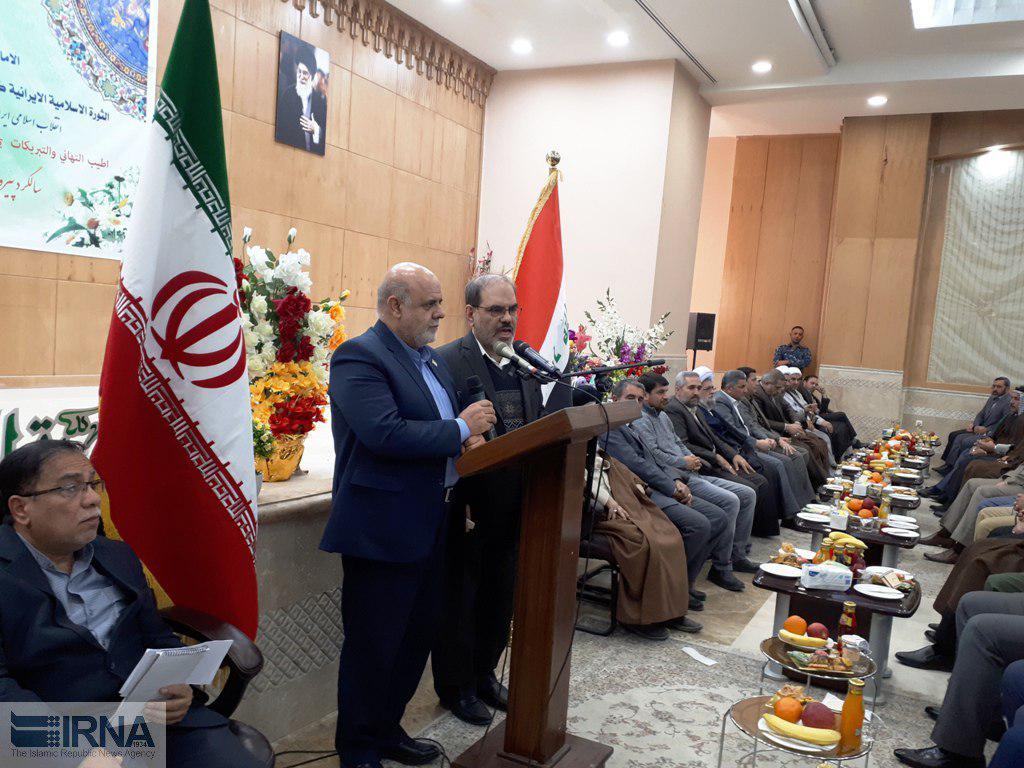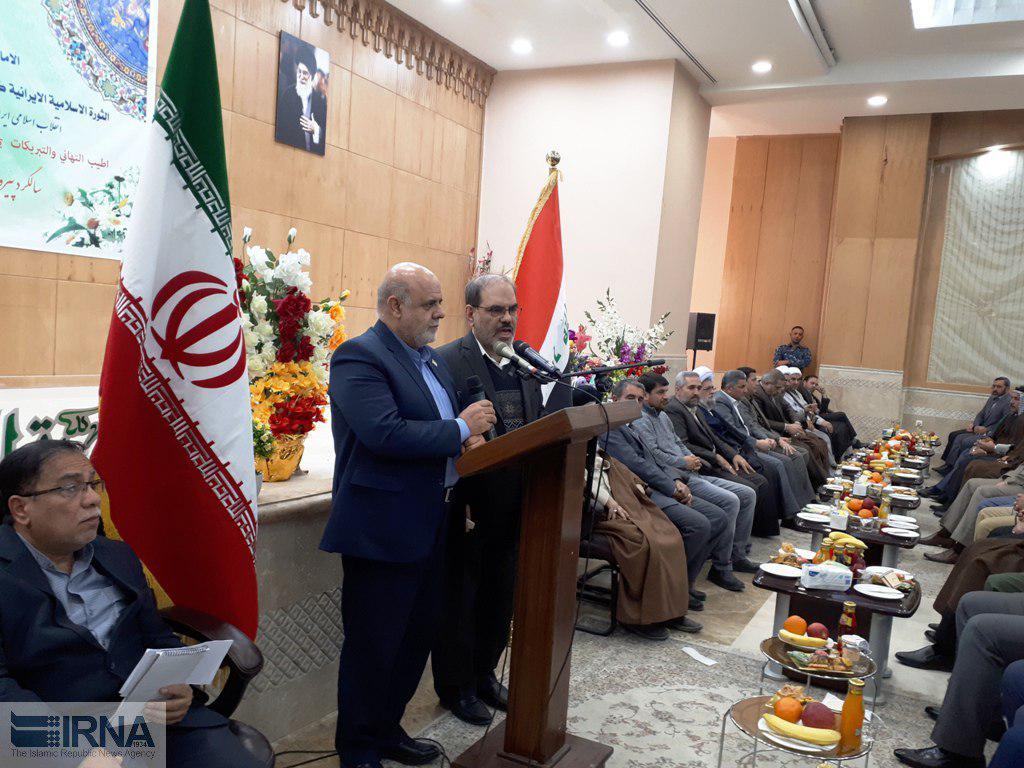 Iran's ambassador to Bagdad said Tehran will assist Iraqi people and government in reconstructing their country in the post-war period.
'Iran supported Iraq in the war against Daesh (ISIS) and in the efforts in defense of its territorial integrity versus separatism and will remain beside Iraqi people and government throughout the reconstruction era in the country,' Iraj Masjedi said in a ceremony at Iran's Consulate General in Karbala on Saturday evening to mark the 39th anniversary of the Islamic Revolution in Iran.
Iraqi people showed that the impossible will be possible, when one is relying on faith, religious leadership, bravery, and beliefs of the youth, the Iranian diplomat said.
'Using its large human capital, and rich natural resources, Iraq can certainly pass through the reconstruction era successfully.'
He also expressed satisfaction over the friendly relations between Iran and Iraq.
'Iran's border with Iraq is the border of friendship, security and cooperation,' Masjedi added.
Referring to the exchange of six million pilgrims and tourists between Iran and Iraq, he expressed hope that the number leaps to several millions.