Iran
Iran Biggest Regional Power : Rouhani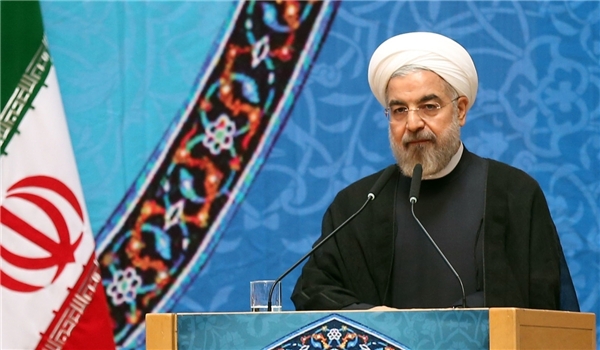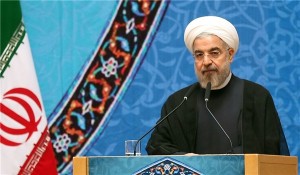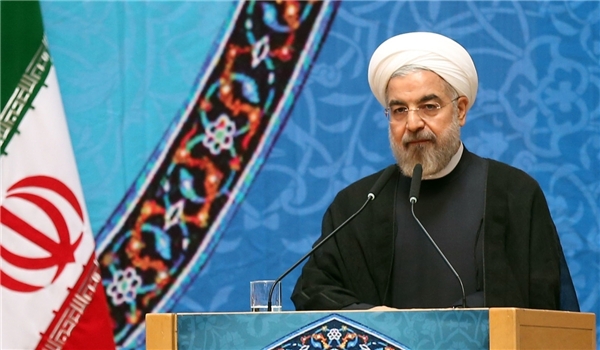 Iran's President Hassan Rouhani described the country as the biggest power in the region, and said Tehran is helping different regional countries to overcome their problems, including terrorism and foreign aggression.
Addressing the Iranian elites, war veterans and clerics of the Western province of Chahar Mahal and Bakhtiari province on Wednesday, President Rouhani said Iran is the biggest power in the region which is helping Iraq, Syria and Lebanon in fighting against terrorism and Palestinians in confrontation with the criminal Zionists.
Iran, in spite of all its problems, is still the most powerful nation in the region, he added.
The president added the regional situation shows that we should be wise and take arrogant powers' conspiracies toward Iran and the Middle-East seriously.
Iran has been helping the regional states with humanitarian aids and other assistance.
Iranian Deputy Foreign Minister Hossein Amir Abdollahian in a meeting with his South African counterpart Nomaindia Mfeketo in Tehran on Tuesday proposed setting up different groups by independent countries to visit and provide the necessary assistance to the people of Gaza.
Also, Iranian Foreign Ministry Spokeswoman Marziyeh Afkham announced on Wednesday that the country's officials are holding talks with their counterparts in Beirut to help the Lebanese army in fighting terrorist groups.
Also in July, Iranian Parliament Speaker Ali Larijani renewed Tehran's opposition to the disintegration of Iraq, and said the Islamic Republic seeks formation of a national unity government in the neighboring country.