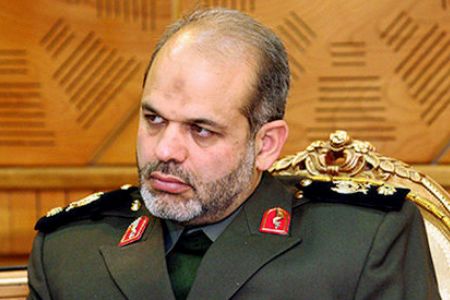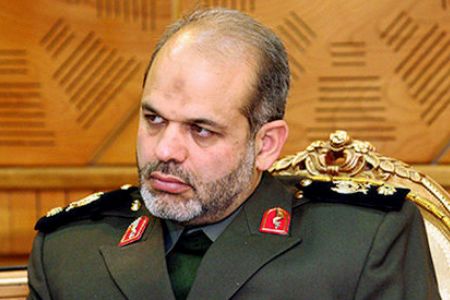 Iran's Defense Minister Ahmad Vahidi has blamed the US for providing Israel with nuclear weapons, saying that Americans owe the world public opinion a response on the matter.
"US officials should provide the global public opinion with an explanation about arming the Zionist regime," said Vahidi upon his arrival in Tehran on Tuesday following a two-day visit to Azerbaijan.
"Issues with the Israeli regime will not be resolved through the purchase of weapons since the regime has problems with its core nature which are rooted in its illegitimacy," he added.
General Vahidi went on to say that this issue, along with internal differences over the future of Tel Aviv, have led Israel to adopt mostly propaganda and publicity measures to cover-up its problems and weaknesses.
He said Israel is purchasing new US jet fighters to "cover-up" its failures in wars against Gaza and Lebanon.
The Iranian defense minister also dismissed propaganda campaigns that Iran's domestic production of defensive weapons threatens its neighbors.
"We have always announced that we are ready to offer our products in defense industry to all neighboring Muslim countries and regard ourselves as protector of security in the whole region," he said.
General Vahidi reiterated that efforts by the arrogant establishment are within the framework of Isamophobia, Iranophobia and Shiaphobia, adding, "This is while Islam and Shia have always interacted from a position of friendship and kindness."
The Iranian minister arrived in the Azeri capital of Baku on Monday at the head of a delegation.
While in Baku, General Vahidi held talks with his Azeri counterpart Safar Abiyev, President Ilham Aliyev, Foreign Minister Elmar Mamedyarov and Defence Industry Minister Yavar Jamalov and visited units producing military hardware.