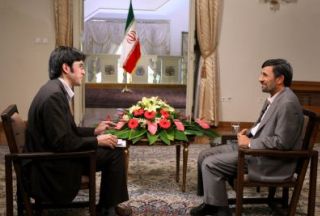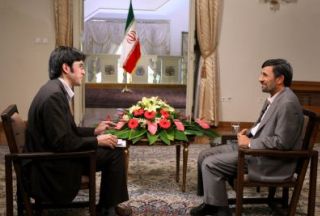 Iranian President Mahmoud Ahmadinejad has held the US responsible for new UN Security Council (UNSC) sanctions against Tehran over its nuclear program.
The UNSC adopted new sanctions against the Islamic Republic last month. The sanctions came after US's hard lobbying for new punitive measures against Tehran over its nuclear work.
The Iranian chief executive blamed Washington for the ratification of the recent sanctions, saying other nations were pushed by the US to approve the UN resolution.
"We consider the United States as responsible for the resolution, because the Security Council is under US influence," President Ahmadinejad said in an interview with Japan's Kyodo news agency, according to a report posted on the Iranian Presidential Office's website on Wednesday.
President Ahmadinejad further pointed out that the sanctions were in fact in contradiction with the US President Barack Obama's oft-stated slogan of bringing change in US-Iran relations.
"Mr. Obama took the power with the slogan of change but the [recent] resolution … means that nothing will happen. [It] is in fact an indication of Obama's failure to bring change."
With the new resolution passed at the UNSC, President Obama has followed in former US president George W. Bush's footsteps, President Ahmadinejad said, adding that such policy was doomed to failure.
The Iranian president said the US government has been treating Iran with hostility for over 50 years, adding that threats and sanctions could not force Iran to withdraw from its peaceful nuclear activities.
Regarding a proposal by the P5+1 for the resumption of nuclear talks, he said that Iran already suggested talks before the ratification of sanctions.
President Ahmadinejad further added that Iran always backs talks but asserted that Tehran's conditions for negotiations with the six major powers have changed after the ratification of the new resolution.
"Our conditions for talks have changed and we will soon release these conditions. Of course our conditions will be totally just and legal," the Iranian president concluded.