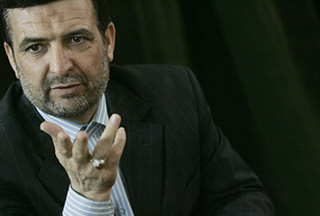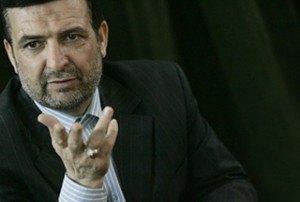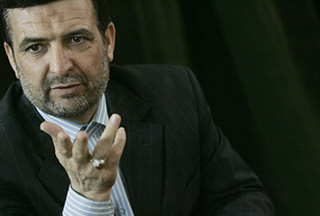 An Iranian diplomat has accused the US, Israel and Ba'athists of collaboration with terrorist groups in the recent bombings which killed nearly 100 people in Baghdad.
"The Zionist regime [Israel] basically opposes restoration of stability and security in Iraq. Therefore, the agents and movements affiliated to the regime are responsible for some of the current insecurity in Iraq," the Iranian Ambassador to Baghdad Hassan Kazemi-Qomi told ISNA on Sunday.
"Israel is afraid of [seeing] a stable and secure Iraq," he added.
At least 100 people were killed and more than 500 others were wounded in two separate truck bomb explosions outside the Foreign and Finance Ministries near the heavily guarded Green Zone on Wednesday.
The blast near the Foreign Ministry was so powerful that it damaged nearby homes and broke the windows of the Parliament building.
Kazemi-Qomi also blamed the US for the ongoing security problems in Iraq, saying, "The US sought to impose the Sahwa (the Awakening Councils) to the Iraqi government until Bagdad agreed with 20 percent of them provided it appoints them [the council members]."
The newly-established Sahwa are a mostly Sunni force set up by the US to recruit resistance fighters and help US forces fight other anti-US groups.
Sahwas have been engaged in growing conflict with the mainly Shia Iraqi government.
The Iranian envoy held the former Ba'ath regime responsible for the lack of security in Iraq, saying, "The US will face a referendum on the withdrawal of foreign forces from Iraq this year."
"Ba'ath-linked groups conduct acts to cause insecurity in Iraq with the aim of influencing public opinion about the performance of the government and for their own political gains. This is evident in the US-proposed national reconciliation plan."
"It has been proven to the Iraqi government and nation that US allies, who supported Saddam in war he waged on Iran, are also supporting terrorists outside Iraq," Kazemi-Qomi added.
He said that the Iraqi government with the help of the Iraqi nation "has the potential to establish security in the country if the US ends its negative interference in Iraq's security affairs".