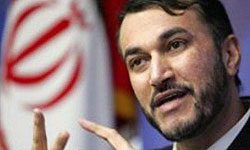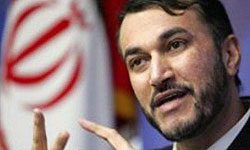 Iranian Deputy Foreign Minister for Arab and African Affairs Hossein Amir Abdollahian said colonialist powers have prevented progress of the African continent in a bid to loot its wealth and riches.
Amir Abdollahian said that unfortunately over the past centuries, the invasion of the colonial powers on the continent, enjoying rich civilization and long historical background, to plunder its wealth and for the sake of slavery has resulted in backwardness of the African nation and injustice on them.
He told the Islamic republic news agency that appreciation of African independence seekers' campaign and support for sustainable development and security of the African states are the strategies of the new round of Iranian President Mahmoud Ahmadinejad's Africa visit which started today.
Since early years of the Islamic Revolution, the Islamic Republic of Iran has been endeavoring to help restoration of security, welfare and sustainable development in Africa, Amir Abdollahian said.
During the African tour, which will be his last as Iran's President, Ahmadinejad will visit Benin, Ghana and Niger.
According to his itinerary, President Ahmadinejad plans to visit Niger on the first leg of his tour and will then go to Ghana and Benin.
During his three-day visit, the Iranian president will meet with the presidents of the Benin, Ghana and Niger, and will sign new cooperation pacts in a bid to expand economic and political relations with the three African states.
Ahmadinejad's administration has striven hard to maximize relations with the African continent.