Afghanistan
Asia-Pacific
Iran
Middle East
Iran Blasts Trump's Remarks on Afghanistan as Threat to Int'l Peace
The Iranian foreign ministry on Wednesday lashed out at US President Donald Trump for his racist comments against Afghans, calling them as a threat to the international peace.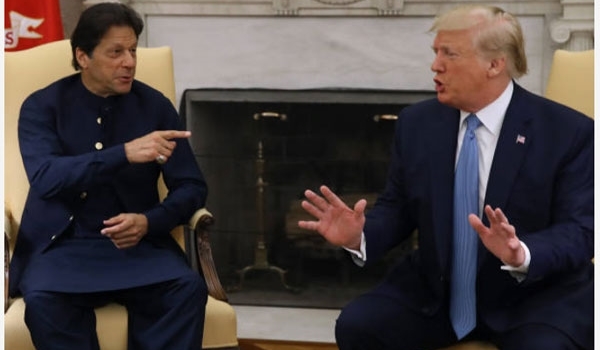 Foreign Ministry Spokesman Seyed Abbas Mousavi described Trump's remarks as a threat to international peace and security, saying that Iran will stand by resistant people of Afghanistan, Afghan government and its scholars.
His remarks came after Trump in a meeting with Pakistani Prime Minister Imran Khan in Washington said that "we're like policemen. We're not fighting a war. If we wanted to fight a war in Afghanistan and win it, I could win that war in a week. But I don't want to kill 10 million people. Afghanistan could be wiped off the face of the Earth. I don't want to go that route."
The US leader made several surprising statements Monday alongside Pakistan Prime Minister Imran Khan at the White House, including that he had plans for a quick end to the Afghan conflict, but which would wipe the country "off the face of the Earth".
Afghanistan "would be gone. It would be over in literally, in 10 days," Trump said, adding, "I don't want to go that route" and that he did not want to kill millions.
Afghan President Ashraf Ghani said Tuesday the US should clarify remarks Trump made about Afghanistan, including a claim he could easily win the war but did not "want to kill 10 million people".
"The government of the Islamic Republic of Afghanistan calls for clarification on the US president's statements expressed at a meeting with the Pakistan prime minister, via diplomatic means and channels," Ghani's office said in a statement.