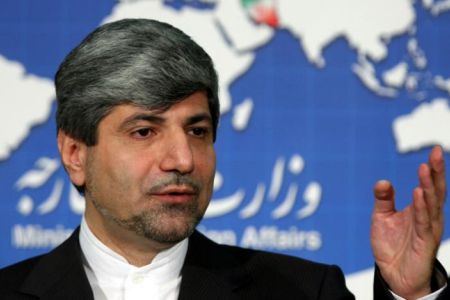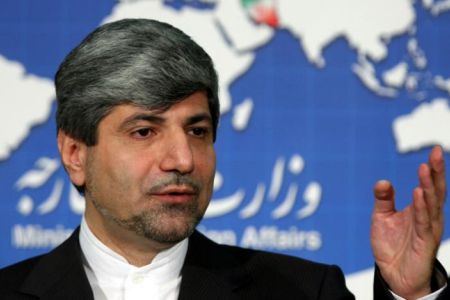 Iranian Foreign Ministry Spokesman Ramin Mehmanparast has condemned the US for 'supporting sedition' in Iran via the imposition of sanctions on Iranian officials.
Mehmanparast strongly censured the US interference in the Islamic Republic's internal affairs and said on Thursday that "the move proves that the US has supported and instigated riots in Iran."
The Iranian spokesperson made the comments in reference to the post-election events in Iran in 2009.
Mehmanparast's comments came in response to Washington's travel and financial restrictions on eight Iranian officials who are accused by the US government of human rights abuses during post-election unrest in Iran over a year ago.
He further pointed out that the US "abuses the concept of human rights" for political gains, adding elsewhere that America's support for Israel's attack on an international aid ship for Palestinians marks Washington's ineligibility to lay claims to human rights advocacy.
According to the Iranian Foreign Ministry spokesman, the White House decision was aimed at sowing discord between Iranian people and officials.
He also said that Washington has sought to distract the world's public opinion from Iranian President Mahmoud Ahmadinejad's questioning of the 9/11 attacks.
The executive order against the Islamic Republic authorities, signed this week by US President Barack Obama, will also freeze any assets held by the individuals in the US.