Iran
Iran Blasts West, Allies for Instrumental Use of ISIL to Spread Islamophobia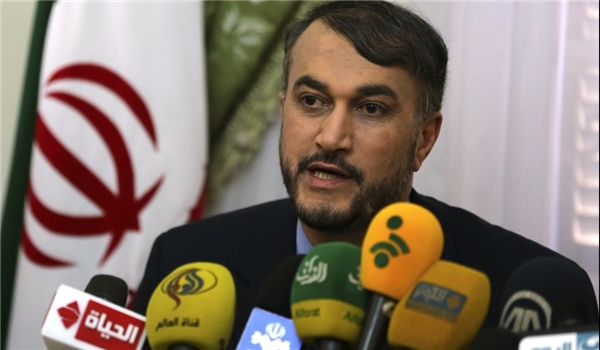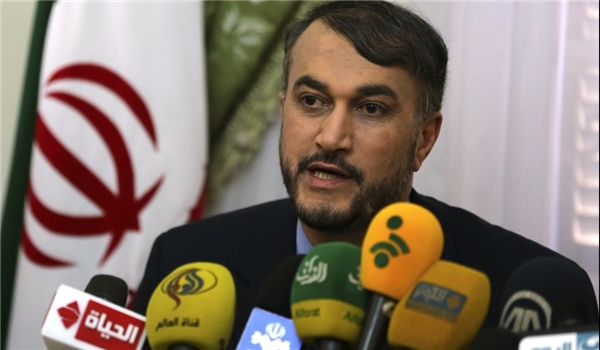 Iranian Deputy Foreign Minister Hossein Amir Abdollahian lashed out at the western countries and their regional allies for using the Takfiri terrorists as a tool to promote Islamophobia in the world.
"Unfortunately, these states are playing with the security of the region and the world by using terrorism," Amir Abdollahian said in a meeting with Norwegian Foreign Minister Borge Brende in Tehran on Sunday.
He pointed to the US-led anti-ISIL (Islamic State of Iraq and the Levant) Coalition, and said, "The US made a mistake in forming the illegal coalition against the ISIL because the move expanded the activities of the Takfiri terrorists in the region."
The senior Iranian diplomat reiterated that the Syrian crisis, which began in March 2011 in the Arab country, needs "a diplomatic solution".
Amir Abdollahian also blasted the western countries for arming the so-called "moderate militants" fighting against the Syrian government, and said, "The move will deepen the crisis in the war-torn Arab state."
He noted that Iran is open to hold talks with regional states, including Saudi Arabia, Turkey, and Egypt to help restore peace and security in the region.
The Norwegian foreign minister, for his part, called for setting up short and long term strategies for fighting against the ISIL terrorist group.
Brende also criticized certain states for "their strategic mistake" in supporting ISIL, and said, "Reinforcing extremism is a double-edge sword that could be dangerous for all sides."
The US-led bombing campaign against the ISIL began on August 8 in Iraq; while since late September, the US and its Arab allies have been conducting airstrikes against ISIL positions inside Syria as well, without any authorization from Damascus or a UN mandate.
The ISIL terrorists control large areas of Syria and Iraq. The group first sent its militants into Iraq in June, seizing large parts of land along the border between the two countries.
The militants have been carrying out horrific acts of violence, including public decapitations, against Iraqi communities such as Shiites, Sunnis, Kurds, and Christians.