Iran
Iran Boosts Production of Destroyers, Warships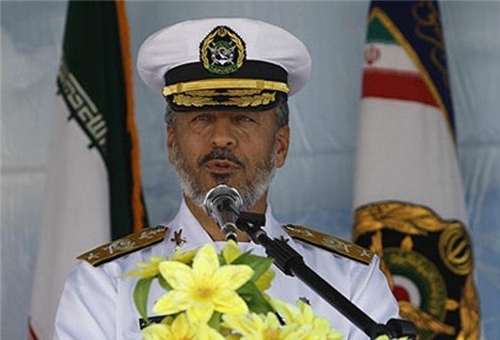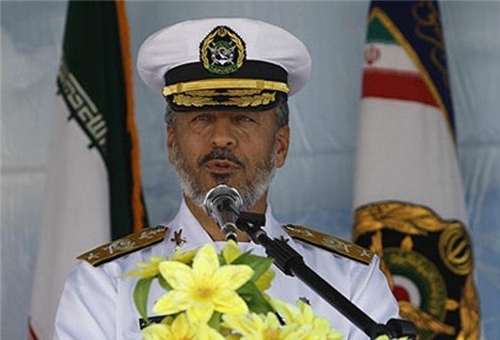 Iranian Navy Commander Rear Admiral Habibollah Sayyari on Tuesday announced the country's plan develop the production line of its destroyers and warships.
"… We are building warships such as Sahand and Shiraz destroyers as well as Sina-class missile-launching warship," Rear Admiral Sayyari told reporters on the sidelines of the annual military parades in Tehran on Tuesday.
The Iranian Navy commander pointed to the country's naval capabilities for powerful presence in the high seas and protecting the country's cargo ships and oil tankers, and said, "We needed to develop the production line of destroyers and warships to achieve this goal which has been materialized."
Rear Admiral Sayyari reiterated that the presence of Iranian warships in the high seas shows Iran's strength and might, and said, "Relying on domestic scientists and experts, the Navy is not facing any restriction to meet its demands and these home-made systems and equipment have been tested many times in different wargames."
In relevant remarks in August, Rear Admiral Sayyari announced the country's plan to equip the naval forces with new advanced missile-launching warships.
"The Iranian Navy will be equipped with new units and equipment, including missile-launching warships, destroyers and surface and subsurface units, in the current year and next year," Sayyari said.
He said that the new home-made naval equipment which indicates Iran's self-sufficiency will certainly surprise the world once again.
Also in May, Sayyari underlined preparedness of his forces to confront enemies' threats, and said that as ordered by Supreme Leader of the Islamic Revolution Ayatollah Seyed Ali Khamenei the Navy's combat capabilities would be boosted.
"Based on the Leader's orders, the Navy's combat preparedness, morale and religious insight will be boosted," Rear Admiral Sayyari said, addressing a ceremony in the Northern city of Rasht, Gilan province.
He noted that a majority of Navy personnel are currently undergoing training in 21 specialized fields, and said, "The specialized trainings of the Navy are in line with the plans to enhance personnel and hardware capabilities."
Rear Admiral Sayyari reiterated that the Iranian Navy personnel will join the operational units in the high seas after completing their trainings.
Also in November, Sayyari announced Iran's plans to unveil new home-made missile-launching frigates and a radar system in the near future.
"Unveiling 5 overhauled Fajr-class missile-launching frigates, two Sirik-class missile-launching frigates, a new and overhauled hovercraft, an X-band radar system, the three-dimensional 'Asr' radar system and its mounting on Jamaran destroyer are among the Navy's plans for the next few days," Sayyari told reporters in Tehran at the time.
Tehran launched an arms development program during the 1980-88 Iraqi imposed war on Iran to compensate for a US weapons embargo. Since 1992, Iran has produced its own tanks, armored personnel carriers, missiles and fighter planes.
Yet, Iranian officials have always stressed that the country's military and arms programs serve defensive purposes and should not be perceived as a threat to any other country.