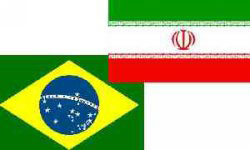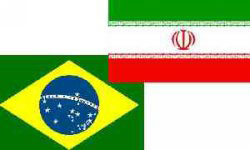 With the Iranian president scheduled to set out on a state visit to Brazil next month, Foreign Minister Manouchehr Mottaki says Tehran and Brasilia share the same stance on peaceful nuclear activities.
"The two countries have a common position in relation to peaceful nuclear activities and insist on [defending their] rights," Mottaki was quoted as saying by the Brazilian daily Folha de S. Paulo in a conference in Tehran.
Tehran says its nuclear program is aimed at the civilian applications of the technology and has called for the removal of weapons of mass destruction from around the globe. Western countries, however, accuse it of seeking nuclear weaponry.
Meanwhile, Brazilian President Luiz Inacio Lula da Silva has defended Iran's right to a peaceful nuclear program, press tv reported.
Referring to the Brazilian president's stance, Mottaki described the joint position of Iran and Brazil as "peaceful nuclear energy for everyone, and nuclear weapons for no one."
Iran's ambassador to Brasilia Mohsen Shaterzadeh said on Tuesday that Iranian President Mahmoud Ahmadinejad will visit Brazil on November 23.
Addressing university students in Brasilia, Shaterzadeh said Brazilians will be pleased to hear what President Ahmadinejad has in store for them.
"I am sure that people of Brazil will hear good news from President Ahmadinejad," the Iranian envoy said.