Iran
Economy
Middle East
Iran Bypasses Strait of Hormuz to Transfer Oil
Iran kicked off transferring crude to a new Sea of Oman terminal by bypassing the Strait of Hormuz, a senior official said.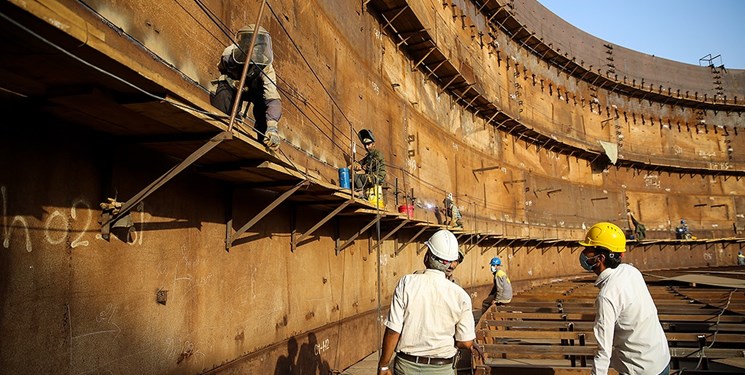 Iran has started sending oil to a new terminal on the Sea of Oman through a pipeline that bypasses the Strait of Hormuz, Chief Executive of the National Iranian Oil Company Mehdi Karbasian said on Wednesday.
"The national plan to transfer Goureh crude oil to Jask is the largest project in the oil industry," he added.
Karbasian said after the oil reaches Jask in less than a month, the new "national plan" will be officially inaugurated in a ceremony attended by President Hassan Rouhani.
The official hailed "the national resolve in implementing this great and strategic project", saying production of transmission valves, electric pumps, construction of 1,000 km of oil pipeline along with construction of reserves, terminals and floating balls had all been carried out by domestic companies.
The Goureh-Jask oil pipeline is about to carry 1 million barrels per day (bpd) of crude from Iran's West Karun oil fields to the southeastern coast on the Sea of Oman, shifting a major part of Iran's exports from the Kharg Island terminal in the Persian Gulf.
To reach Kharg Island, oil tankers have to navigate the Strait of Hormuz, a busy passageway into the Persian Gulf which slows deliveries by several days.
The Goureh-Jask pipeline has strategic significance, which creates a new capacity for storage and export of 1 million bpd of crude oil through the new terminal.
Iran currently relies on Kharg Island for more than 90 percent of its crude shipments and on smaller terminals Lavan, Sirri and Soroush, while it condensate exports are carried out by the Assaluyeh terminal, all of which are located in the Persian Gulf.
On Monday, Minister of Petroleum Bijan Zanganeh said the first oil consignment from the Jask terminal will be exported in the Iranian month of Khordad (May 22-June 21). The construction of the $1.1 billion conduit began in June 2020.