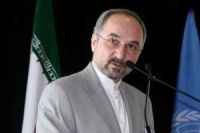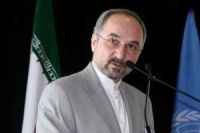 Iran's Permanent Representative at the United Nations Mohammad Khazaee called on the international community to support the withdrawal of foreign forced from Afghanistan in 2014.
According to IRNA, Khazaee made the remarks on Thursday while addressing the meeting of the UN General Assembly on studying the current situation in Afghanistan.
He noted that considerable progress has been made in the political, economic, social and development fields and the general trend of reconstruction and national reconciliation is on the right path.
Khazaee underlined that the UN and the world countries, especially the neighbors of Afghanistan are firm in their determination to create a secure, stable, sovereign and an independent Afghanistan.
He noted that the existing problems of Afghanistan should be resolved through more efforts of the Afghan government and supports of the international community.