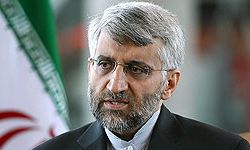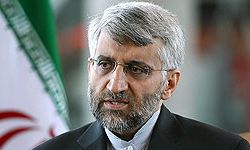 Secretary of Iran's Supreme National Security Council Saeed Jalili called on the Palestinian resistance movements to keep vigilant against the plots hatched by the Zionist regime and its advocates.
Jalili made the remarks in a meeting with visiting Hamas Foreign Minister Mahmoud al-Zahar in Tehran on Wednesday.
During the meeting, Jalili said that the wave of Islamic awakening and fall of dictators affiliated to global arrogance, have created an unprecedented opportunity to bolster Islamic resistance.
The Palestinian envoy, for his part, briefed Jalili on the latest developments in Palestine and said the main principle of the Islamic resistance that is commitment to the cause of Palestine has remained unchanged.
In relevant remarks in February, Iranian President Mahmoud Ahmadinejad in a meeting with Palestinian Prime Minister Ismail Haniya had tressed Iran's continued support for the Palestinian nation, and said resistance is the only way to liberate Palestine from the occupation of the Zionist regime.
President Ahmadinejad said the Zionist regime and its supporters have acute weak points and that resistance is the only way to liberate occupied Palestinian territories and Holy Quds al-Sharif.
He said that the Zionist regime is a means for the global arrogance to suppress the Muslims worldwide and that Palestine is representing resistance of entire Muslims to the occupying Zionist regime.