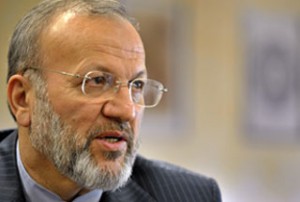 Iranian Foreign Minister Manouchehr Mottaki has called on the US to release a detained Iranian who has been allegedly found guilty of arms trafficking.
Amir Hossein Ardebili was detained by undercover US agents in Georgia in 2007 and secretly transferred to the United States. Following his detention, he pled guilty in a US court to 14 counts related to arms trafficking in the May of 2008.
He is scheduled to be sentenced in a Delaware court on December 14.
Mottaki said the remarks made by Ardebili in the US court were reflective of his "unsuitable psychological situation," condemning what he described in his case as "the violation of international law."
The Iranian minister called on the US to secure the immediate and "unconditional release" of the detainee, arguing that "We do not see any reliable evidence for the allegations made against Ardebili."