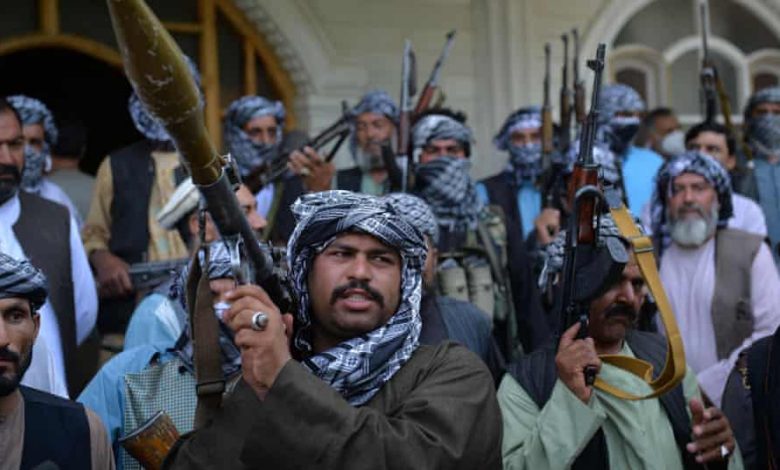 Iranian Foreign Ministry Spokesman Saeed Khatibzadeh called on all Afghan groups to be committed to principles of negotiations in a bid to help resolve their disputes and avoid violence.
"Iran believes that lasting peace and stability will only be established in Afghanistan through holding intra-Afghan talks and without the presence and intervention of foreigners," Khatibzadeh said.
He pointed out that Iran is in continuous contact with all Afghan groups and would spare no effort to help assauge Afghans' sufferings.
Khatibzadeh blasted any foreign intervention in the neighboring Afghanistan, and said people of Afghanistan deserve a popular and inclusive government that reflects the country's demographic and ethnic structure.
In relevant remarks on Monday, Khatibzadeh stressed that the Afghan people should decide about their future and no country or group outside the country should interfere in this process.
"We want the people of Afghanistan to decide about their own fate and think that no force outside the geography of Afghanistan has the right to decide about the future of Afghanistan," Foreign Ministry Spokesman Saeed Khatibzadeh told reporters in a press conference in Tehran on Monday.
He referred to the recent developments in Afghanistan, and underlined Iran's support for the Afghan people.
Khatibzadeh also said that the lives, property and honor of Afghanistan should be protected by all groups.
Tehran welcomes the formation of an inclusive government in Afghanistan, he said.
Khatibzadeh said that the future government of Afghanistan should fulfill all its undertakings to maintain peace and stability in the country.
The US and its NATO allies invaded Afghanistan in 2001 under the pretext that the Taliban militants were harboring al-Qaeda. The invasion removed the Taliban from power but it worsened the security situation in the country.
The militants intensified their offensive and rapidly overran major Afghan cities in recent weeks, as the US-led foreign forces enforced what was seen as a hasty withdrawal. The Taliban laid siege to Kabul on August 15. The then Afghan President Ashraf Ghani fled the country on the same day.