Economy
'Iran can identify any industrial subversion'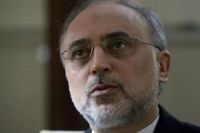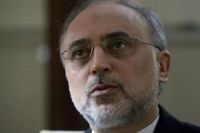 Head of Iran's Atomic Energy Organization, Ali Akbar Salehi, has said that Islamic Republic of Iran, which maintains an advanced laboratory, is fully capable of identification and neutralization of the subversive measure of the enemy, prior to the foes gaining entry to Iran's nuclear industrial process.
According to IRIB World Service, Salehi went on to point out the following the success in fending off Stuxnet computer virus, Iran's Atomic Energy Organization has maintained the laboratories and equipment needed for identification of industrial subversive acts.
In further remarks, he said that although the opposite party made use of Iranophobia, Islamophobia, threats, espionage operations, industrial subversion, sanctions, disruption of the market, and obstruction of purchase of equipment, to slow down or halt Iran's peaceful nuclear activities; the vigilance and prudence of the senior officials of the sacred Islamic system led to protection and advancement of Iran's peaceful nuclear industry.
Furthermore, Salehi pointed out that Iran continues to cooperate with International Atomic Energy Agency (IAEA) within the framework of rules and regulations and memoranda of understandings. But, 'we don't allow them to take any measure against our national interests and sovereignty.'
He also noted that Islamic Republic of Iran has maintained transparency, flexibility, and determination in its cooperation, while expressing hope that the other party would take measure for removal of any possible ambiguity based on good will.