Iran
Middle East
Iran cancels privatization of flag carrier IranAir
Iran's Transportation Minister Mohammad Eslami says a full divestment of government shares in the state-run airline IranAir has been cancelled over concerns that the carrier might face financial problems in future.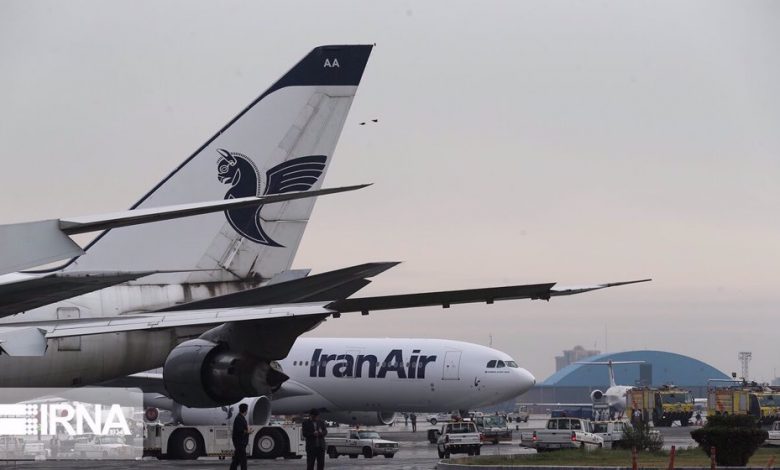 Eslami said on Wednesday that the government had decided to remove the IranAir from a list of state-run companies available for sale to private owners.
"IranAir is among our national assets … after gaining the approval of the government, we took it out of the privatization list," he said.
IranAir, founded just after the Second World War and known locally as Homa, is the largest airline in Iran as it operates numerous domestic and international routes.
The company has faced financial difficulties in recent years mainly because of foreign sanctions that ban purchases of brand-new planes and restrict the company's operations.
Eslami said the decision to cancel Homa's privatization came following discussions in government about the potential impacts of the divestment, including the risk of insolvency after a few years of operating under private ownership.
"This company was available for privatization for several years. However, the situation was not ripe for such divestment because what was taking pace in practice could have harmed the IranAir," said the minister.
He said the transportation ministry is planning to carry out an overhaul in IranAir's organizational structure to turn it into a major player in the global aviation industry.
IranAir was poised to take delivery of dozens of modern jetliners under deals signed with two major global plane manufacturers Boeing and Airbus after a previous round of sanctions on Iran ended in 2016.
However, the supply of planes was halted in 2018 after the United States pulled out of an international agreement on Iran's nuclear program and reimposed sweeping sanctions on Tehran.