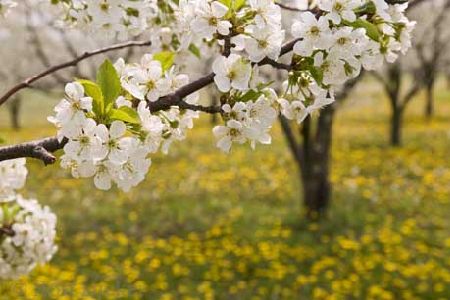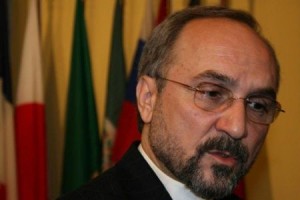 Iran has cancelled planned Nowruz festivities at the UN General Assembly to sympathize with the Muslims in some countries in the Middle East, who have been subject to deadly crackdown.
"Iranian's Nowruz festivities which were supposed to be held on Saturday have been canceled to sympathize the Muslims in some of the regional countries who have been killed by the dictator rulers or foreign forces," Mohammad Khazaei said on Tuesday.
Recently, anti-government protests in Bahrain, Jordan, Kuwait, Oman, Saudi Arabia and Yemen have been demanding government reforms.
Protests began to sweep Yemen in January. More than 50 people have been killed and scores of others wounded during armed attacks by President Ali Abdullah Saleh loyalists since.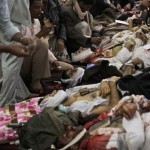 The embattled president on Tuesday expressed willingness to step down by the year's end to prepare a peaceful transfer of power.
The dispatch of troops from Saudi Arabia and other Persian Gulf allies of Bahrain has highlighted concerns about possible spillover of the uprising in the country, where month-old protest rallies seek to end the Western-backed government's monopoly on power.
At least 20 people have been killed and about 1,000 others injured as Bahraini security forces, backed by over 1,000 Saudi troops and 500 United Arab Emirates police, have violently suppressed protesters.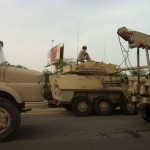 Khazaei added that only the formal event in the United Nation which was organized through Iran's efforts would be held.
Nowruz, which coincides with the first day of spring on the solar calendar, is mostly celebrated in Iran, Afghanistan, Azerbaijan, India, Kyrgyzstan, Tajikistan, Pakistan, Turkey and Uzbekistan.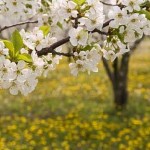 Iran first organized the International Nowruz Celebrations after the International Day of Nowruz was registered on the UNESCO List of the Intangible Cultural Heritage of Humanity on February 23, 2010.
The second edition of Iran's international Nowruz festivities was to be held from March 26-28, 2011.