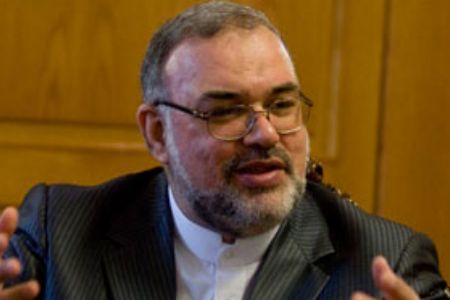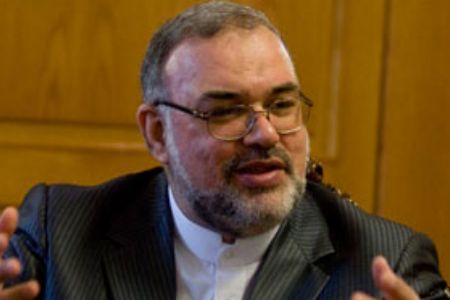 Iran's envoy has criticized Russia for siding with the West over Iran's nuclear program, saying it is not in Moscow's interests to distance itself from Tehran.
Russia was 'regrettably' influenced by the Western smear campaign against Iran's nuclear program, Mahmoud Reza Sajjadi told ISNA on Monday.
"Iran and Russia enjoy considerable similarities … so it would not be in Russia's interest to distance itself from Iran," he further explained.
The UN Security Council (UNSC) adopted the fourth round of sanctions against Iran in June over accusations by Israel and its Western allies that Tehran is following a covert military nuclear program — a charge Iran has repeatedly refuted.
Russia, a veto-wielding permanent member of the Security Council and an advocate of a diplomatic solution to the nuclear standoff, voted in favor of the US-engineered following a deal with Washington.
Sajjadi said that Iran plays a "key strategic" role for Russia's security and that most Russians were opposed to sanctions against Iran and supported the expansion of ties with the Islamic Republic.
He went on to say that Iran was a "strong barrier" challenging rising terrorism in the Caucasus as well as preventing the flow of narcotics to Russia.
Asked on Russia's controversial refusal to deliver the S-300 system to Iran, Sajjadi said that the Islamic Republic would follow up on the issue through legal channels if talks fail to resolve the row.
"We should either reach a conclusion through talks or go to international legal authorities and take up the issue with them to revive our rights," he noted.
After repeated delays and mixed signals regarding the delivery of the sophisticated S-300 missile defense system to Iran, Russian President Dmitry Medvedev issued a decree in September to prohibit the delivery of the defensive system to Tehran.
Despite Iran's strong objection to the Russian move, Moscow argues that the ban is justified under the latest UNSC sanctions that ban sales of conventional arms to Iran.
Iran, however, rejects Russia's justification, arguing that the resolution does not specifically ban the delivery of defensive missiles.
The S-300 missile defense systems are not listed in the UN Registry of conventional weapons.